Bruce Prichard Discusses Bill Goldberg's Feelings About Gillberg And His WWE Run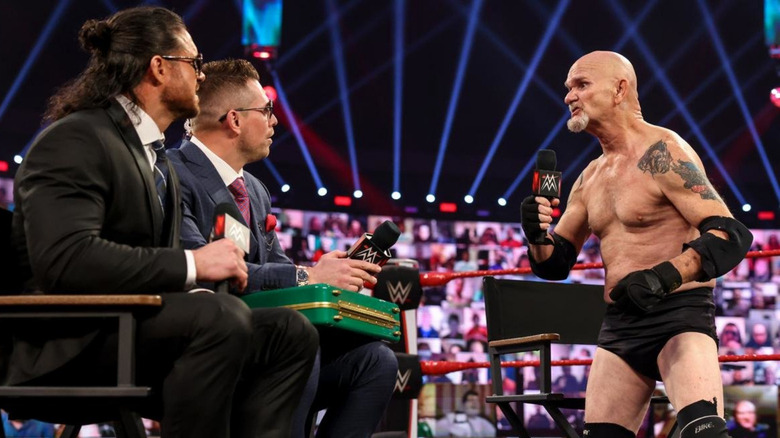 After eight years in the business, Duane Gill received his big break in 1998 when he was renamed Gillberg, a parody of then-WCW star Bill Goldberg. He subsequently became a regular feature on WWE television and even held the WWE Light Heavyweight Championship for a record 15 months. Still, it's since become common knowledge that Goldberg disliked the gimmick, and now, during an episode of the "Something To Wrestle" podcast, WWE executive Bruce Prichard has commented on this.
"Bill hated Gillberg, okay. Hated it. Was miserable about it, " Prichard said. "Goldberg's first run, as we've talked about on this show, was not a good one. No. And he was miserable. He was angry and not happy, and all those other adjectives that go along with that, those descriptors. So, yeah, Bill didn't like it. Bill didn't like it at all. And again, look, it's parody. It's having fun."
After ending his full-time run with WWE in 2000, Gill would continue to use the Gillberg gimmick on the independent circuit. However, he would still make occasional appearances for WWE over the next two decades, famously appearing alongside Goldberg during a Raw segment with The Rock in 2003. His last appearance coming in 2021 when, just a few months after suffering a heart attack, he appeared as a guest on "The Dirt Sheet," which also featured a fake Drew McIntyre.
If you use any quotes from this article, please credit "Something To Wrestle With Bruce Prichard" with a H/T to Wrestling Inc. for the transcription.