The Godfather Details His Impact On Fellow WWE Hall Of Famer The Undertaker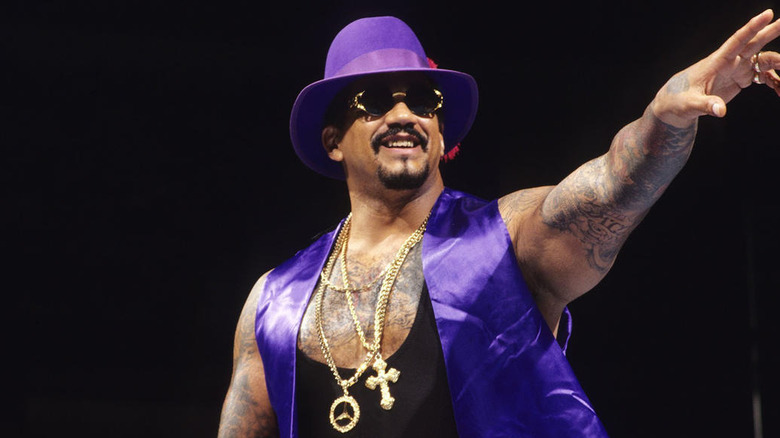 WWE
During an appearance on SiriusXM's "Busted Open Radio" show, "The Godfather" Charles Wright was asked about his friendship with The Undertaker. Wright and "The Deadman" have been close friends for many, many years.
"Our relationship now, it's always been — we're not wrestling bros. I mean, we're brothers, man," Godfather said. "I love that dude, and we met each other in '87, and I had a lot to do with changing the way he is for the better, and we just became bros, man. 
"To this day, very seldom do we ever talk wrestling. We talk about our kids. We talk about guns. We talk about motorcycles. We talk about life. But the whole time that I've known him, unless it was something very serious that just happened, we'd never talk wrestling. Even to this day, we don't talk wrestling."
Wright went on to say that he got Undertaker into country music and Jack Daniels. The former WWE Champion was allegedly listening to Mötley Crüe and Metallica when Wright first rode in a car with him. Wright also said that he taught Undertaker how to ride a Harley-Davidson motorbike and that "The Phenom" got his first tattoo with him in Las Vegas, Nevada; the late Paul Bearer was also there with the pair. 
Undertaker has provided many stories about Wright over the years, including a tale about trashing a hotel room. He has also previously spoken about gifting his Rolex to Wright every time he got drunk.
If you use any quotes from this article, please credit SiriusXM's "Busted Open Radio" with an h/t to Wrestling Inc. for the transcription.