Natalya Explains Why Former WWE Star Tyson Kidd Can't Return Despite Era Of Comebacks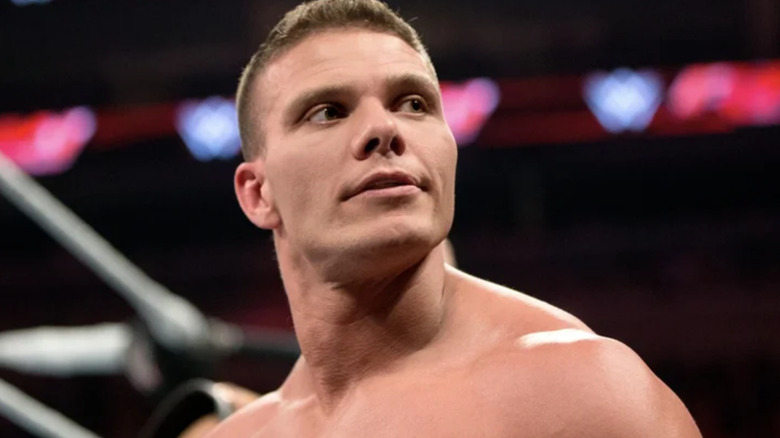 WWE
We may be living in an era of impressive neck injury comebacks, but WWE star Natalya doesn't believe her husband TJ Wilson (fka Tyson Kidd) will ever be able to fully bounce back from the career-ending neck injury he sustained in 2015. During a recent episode of "Insight With Chris Van Vliet," she explained why.
"He can't do anything that would require him to take a bump," Natalya said. "He can show little techniques ... And he's just so gifted, and he's so good [in training others], but he just can't bump. That's the thing when you have an injury, like what TJ had, where it's a C1 injury, and not everybody's familiar with what a C1 injury is, but it is, where TJ broke his neck, at the base of his brain. So it's where like the brain and the spinal cord meet. It's a very, very vulnerable area, and the actual medical term for that injury is called 'The Hangman' fracture, so when people say, 'Oh, TJ, we want to see you get back in the ring,' and they see that he is very healthy, and he is in very great shape. Because he had a C1 injury with a C1-C2 fusion, he just can't take a bump. He has to be very careful, so he can't ever come back to wrestling."
While other performers, such as Bryan Danielson, Saraya, and Adam Copeland, were able to come back from injuries to the lower discs in their neck, the fusion of Wilson's C1 and C2 vertebrae provided a much higher risk of danger. Following Wilson's initial injury, he was informed that the survival rate of his specific injury was merely five percent — and of the five percent who do survive, Wilson was told that 99% of them are paralyzed. With that in mind, Wilson took his recovery very seriously.
Since an in-ring return has been ruled highly unlikely at this point, Wilson continues his fulfill his role as a full-time producer for WWE, where he prides himself on working with the company's women's division.