Mark Henry Reveals Favorite AEW Star To Work With One-On-One: 'He Is An Open Book'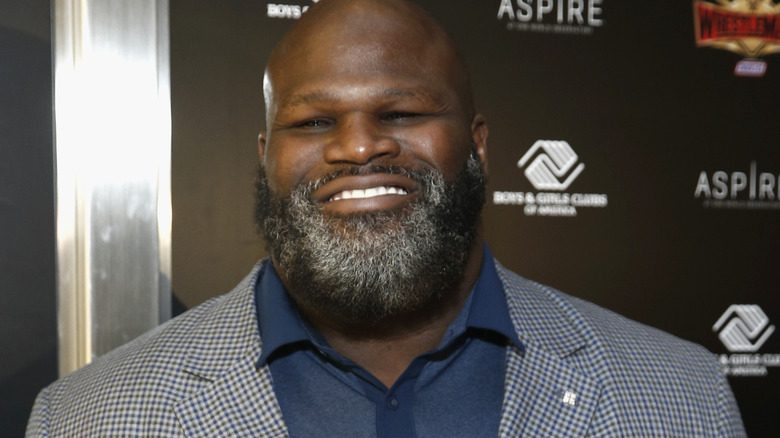 Brian Ach/Getty Images
In his current role as an AEW coach, Mark Henry aids talent in the process of developing their characters, as well as their in-ring psychology. While he may not produce matches, Henry helps several AEW stars, one of whom has become almost like a son in a sense. During a recent interview with "The Hall of Fame" podcast, Henry revealed former TNT Champion Powerhouse Hobbs as his favorite AEW talent to work with one-on-one.
"Will Hobbs, number one. You tell him to do something once and he'll do it," Henry said. "Booker [T], how mad does it make you as a mentor and a coach, you tell somebody to do something, they don't do it? You tell them to do it and they don't do it. You tell them again and they don't do it. And then you ask them, 'Hey, why you didn't do what I asked you?' And they go, 'Oh man, I forgot. I didn't even think about it.' I've heard all the excuses. Will Hobbs don't have that. He implemented immediately, and he is an open book to wanting to be successful. He takes the advice from people that went there and walked that walk before. Man, I can't wait for him to really, really explain why he's doing what he's doing."
Earlier this year, Hobbs discussed some of the professional advice he's received from Henry, which included slowing down, acting his size, and knowing when to shift gears. As their professional bond continues to strengthen, Hobbs also noted that he considers Henry to be his "wrestling dad."
If you use quotes in this article, please credit "The Hall of Fame" and provide an h/t to Wrestling Inc. for the transcription.