Speculation On Potential Rock Vs. Roman Reigns Match At WWE WrestleMania 2024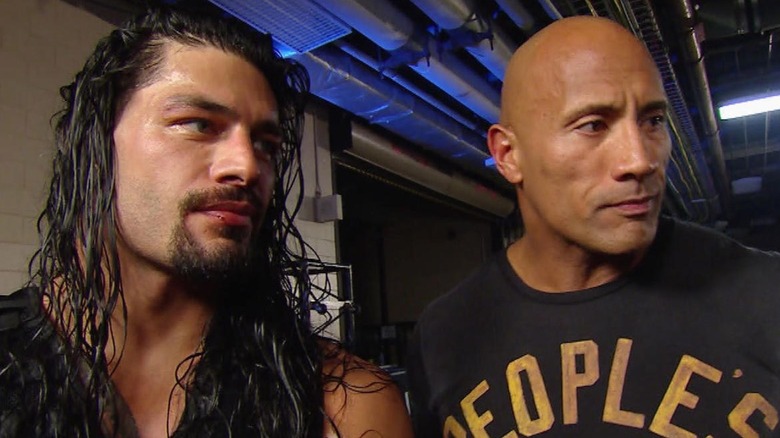 WWE
For years now it has appeared as though Roman Reigns vs. The Rock would have been the ideal endgame to the "Tribal Chief's" year's-long run atop WWE. So much so, The Rock even recently revealed that a match with Reigns was scheduled for WrestleMania 39 in Hollywood. That match fell through and instead, Cody Rhodes used his Royal Rumble shot against Reigns in the main event of the "Show of Shows," with all signs pointing to a potential rematch at next year's event. 
Dave Meltzer wrote of Reigns vs. Rock plans during this week's Wrestling Observer Newsletter, saying that, if an opportunity presents itself for the cousins to fight one another, he can't believe WWE would turn it down. But after last year's match fell through, he says there is no internal belief that next year will be any different, so it hasn't been factored into plans. Furthermore, he notes a belief that Dwayne "The Rock" Johnson will have plenty of acting work available when the SAG-AFTRA strike ends, and won't be able to commit to WWE. 
In any case, Meltzer reported that he had been told that Johnson wouldn't be returning to win the title from Reigns, speculating that the bout would serve as his retirement and torch passing to Reigns. Based on what he has been told thus far, Meltzer said he feels the current plan for Reigns is a rematch with Rhodes further down the line.