The Rock Reveals Scrapped Plans To Face Roman Reigns At WrestleMania 39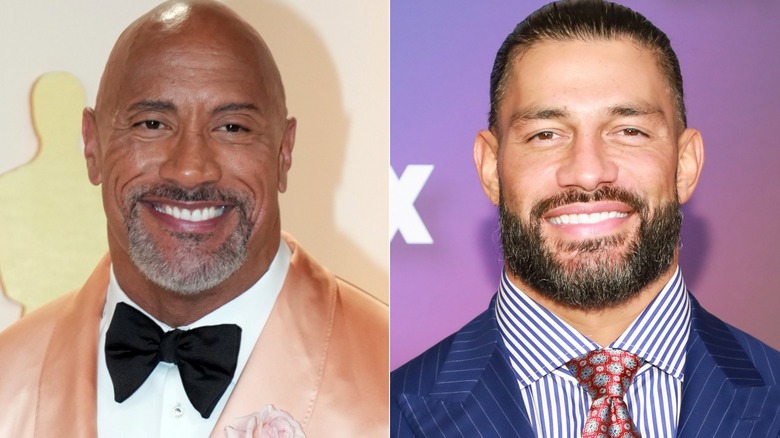 Jason Mendez & Jeff Kravitz/Getty
During a new interview on "The Pat McAfee Show," Dwayne "The Rock" Johnson revealed that there were talks of Rock vs. Roman Reigns for WWE WrestleMania 39.
"The Rock headlining WrestleMania with Roman Reigns, SoFi Stadium, that was locked," Rock said. "We were doing it. But let me just tell you, so about the beginning of 2022, Nick Khan, very good friend, he's the man, he was very instrumental in bringing Vince and I together. We all flew to LA, we met, we sat. This was the beginning of 2022. We broke out the Teremana, we toasted life, we toasted the business we love, and about an hour later, we started talking about the potential of what this match could be between myself and Roman Reigns headlining WrestleMania at SoFi."
Rock continued, "We shook hands and we hugged right there, all three of us at the table, and said, 'Let's do this.' So then we had a year to really think about this. So the north star thought was, 'Okay, let's not do something good. Let's not do something great. Let's do something unprecedented.' It was in, what can we create for the fans that has never been done before. A match, great. Roman, incredible athlete. He's gonna be on Mount Rushmore. Super handsome, good dude, my cousin, family. Amazing. We can have the match, but the bigger thought was, what can do for the fans and the business that love, where WrestleMania isn't the end of something, it's actually the beginning of something bigger."
What Happened?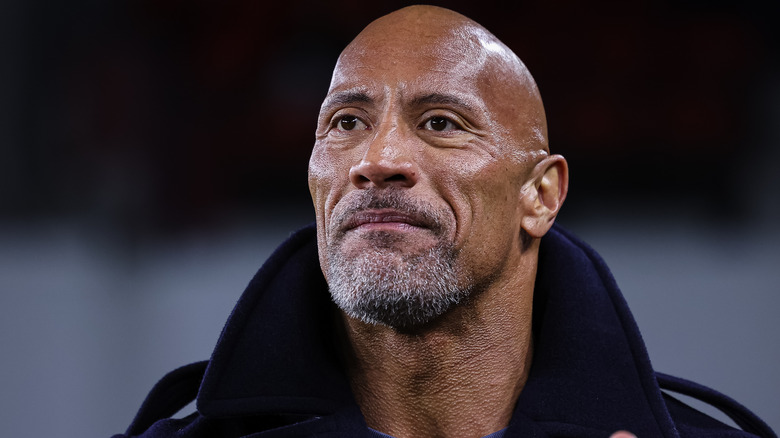 Scott Taetsch/Getty Images
Regarding what happened, The Rock stated that they couldn't nail down what "that thing" was in terms of the story they wanted to tell.
"So we got really, really close, but we couldn't actually nail what that thing was. So we decided to put our pencils down. We agreed, 'Hey, listen, there's a merger coming up, eventually that will happen. There's WrestleMania in Philadelphia.' [eyebrow raise] I'm saying that's a potential too. I'm open [to it]. I'm open."
"But again let's figure out what that is because the fans deserve something just incredible and unprecedented," Rock said. "Not only that but I also want to deliver to the locker room and the boys and the girls back there who are working their a**es off. What can we do to put them in a position where they're part of something that is a new change, an era, in this world of pro wrestling. Again, Vince is a big-picture thinker, as you know. This is why we've gotten along for years, just trying to think big picture. So we'll see."
If you use any quotes from this article, please credit "The Pat McAfee Show" with a h/t to Wrestling Inc. for the transcription.