Former WWE Star Lacey Evans Explains Why She Asked For Release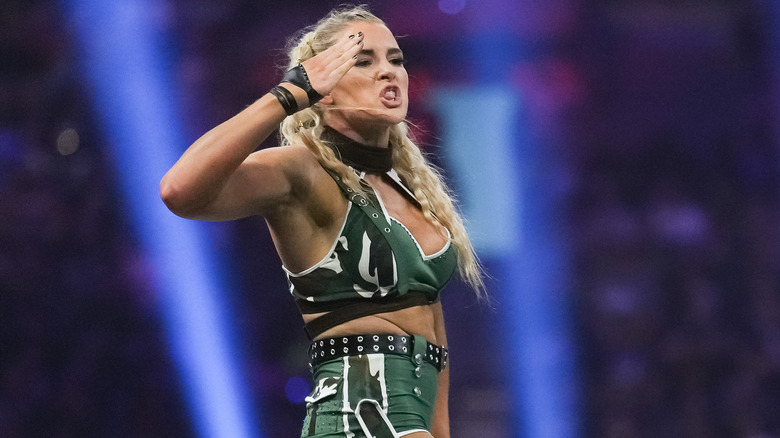 Alex Bierens De Haan/Getty Images
Lacey Evans departed WWE after her contract reportedly expired in August earlier this year. By many accounts, Vince McMahon himself was a huge fan of Evans, but she left the company having not made much of a mark since 2016. Evans explained her side of things while appearing on the "Power Alphas" podcast with former WWE stars Mandy Rose and Tino Sabbatelli. 
"I asked, you know, for my release, I asked if I could like verbatim, 'Can I slip out the side door?'" she said. "Where I come from and what I've been through and what I've had to do, nobody's gonna talk to me any certain way, I'm not going to sit my a** in catering eating steak anymore."
Evans described having an "alpha" mentality, which meant she needed to be treated as a "top guy" and she needed to be doing something of substance. She says she wanted to leave because she knows she deserves better, and to be in a place where she can thrive. She also claimed that she had taken a pay cut to sign with WWE, but it was a decision she made because she wanted to use her platform to help people and spread her story.
"That was my main goal in WWE," she said. "I'm an alpha, and I want to be able to tell my story and help people, because I know what I've accomplished already before I even joined WWE."