Former WWE Star Melina Details Aborted 2020 Return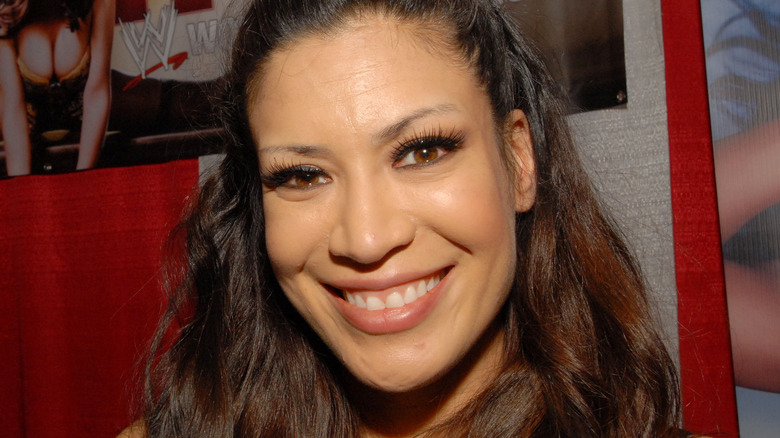 Paul Warner/Getty Images
Former WWE star Melina has revealed that she almost made a full-time return to WWE in 2020, and explained why it didn't happen. 
The former two-time Divas Champion explained on a recent episode of the "Wrestling Shoots Interviews" podcast how WWE offered her a chance to return and the reason she turned it down.
"Really, I was [interested], but this is another thing where I keep thinking were they just dangling a carrot in front of me?" said Melina. "In all honestly, that was the time to dangle a carrot in front of me because my father just died, and the last thing he said — you know when the last time I saw him was, if, you know, if I had a chance to go back, so for him, hell yeah. I'd go because I wanted to fulfill his vision of what he saw for me. But then at the same time it's kind of like, well, you know, when they took that carrot back, I thought ... like I remember how I felt when I was there last time. I don't think I could go through this again."
The last time she stepped in a WWE ring was as an entrant in the 2022 Women's Royal Rumble match. She revealed in the interview that she would have liked to have had "the full minute" that WWE promised her. Before the 2022 Royal Rumble, her last match was on an August 1, 2011 episode of "Raw," where she took part in a Battle Royal, but WWE released her not too long after the match on August 5, 2011. 
Before her release, she had been with the promotion since April 2005, initially debuting as part of MNM with John Morrison and Joey Mercury.
If you use any quotes from this article, please credit the "Wrestling Shoots Interviews" podcast with a H/T to Wrestling Inc. for the transcription.