AEW's Jon Moxley: Life After Rehab Isn't 'Sunshine And Rainbows And Fairies And S***'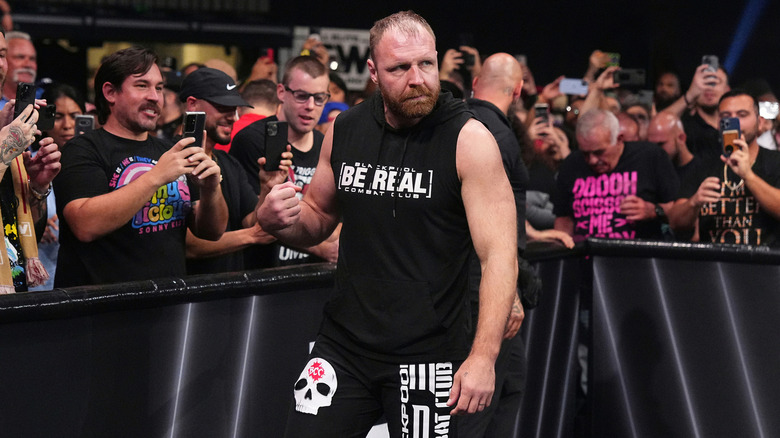 AEW
Jon Moxley has opened up about his stint in rehab, emphasizing that the journey to sobriety hasn't been smooth and has presented its share of challenges.
The former AEW World Champion recently spoke to "The Messenger" where he discussed the numerous challenges he's encountered on his journey to recovery. Moxley has been brutally honest about his challenges with sobriety, emphasizing that it differs from the narratives often found in self-help books.
"I would love to give you like a positive, self-help book-type answer or something about f—ing sunshine and rainbows and fairies and sh–, but that's really not reality," said the AEW star. Moxley, who entered rehab in 2021, is currently in a better place but acknowledges he still has some issues with sobriety as he explained how the body takes time to return to normal. "You f— up your brain chemistry. It takes a lot of time for your body and the physical damage you've done to yourself to regulate itself," said the 37-year-old. 
In the interview, he also mentioned that entering rehab has been a tremendous help and dubbed himself the "luckiest guy in the world." The AEW star candidly admitted he used to envy those who didn't face the same sobriety challenges as he did but now feels envious of them in a different way.
After his rehab ended, Moxley returned to AEW in January 2022, and two months later, formed the Blackpool Combat Club alongside Bryan Danielson, who was later joined by Wheeler Yuta and Claudio Castagnoli. Moxley solidified his position as one of the top stars in AEW a few months after his return to the promotion by winning the AEW World Championship twice, becoming the first and only three-time holder of the title.