Bully Ray Explains Why WWE Only Has 'One Solid Shot' For Jade Cargill's Debut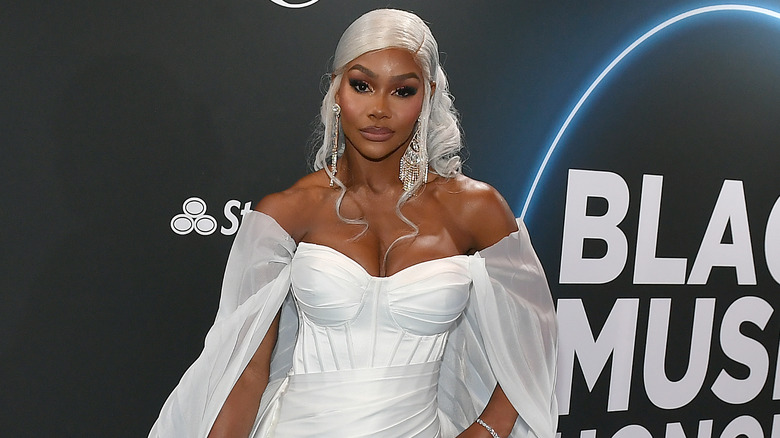 Paras Griffin/Getty Images
Jade Cargill appeared on this week's "WWE NXT," watching the main event WWE NXT Women's Championship match between Becky Lynch and Lyra Valkyria. The former AEW star, who has yet to make her in-ring debut, has appeared on all three WWE brands since signing with the promotion.
On the latest "Busted Open Radio" show, WWE Hall of Famer Bully Ray cautioned against making her debut feel insignificant.
"If it was up to me, I would continue to pepper her throughout all three shows until we were absolutely positive on where we wanted her to land and who we wanted her to be in her first major feud with," Bully said. The former TNA World Champion says that there's a plethora of opportunities for Cargill in WWE, but first impressions matter, and the newly-minted WWE Superstar only gets one.
Bully suggests that the former AEW TBS Champion should debut in the 2024 Women's Royal Rumble and win the match, stating that it would be as shocking as Valkyria's victory over Becky Lynch on "NXT." Co-host Mickie James feels that WWE is playing a tricky game with Cargill, as the immense amount of coverage over her signing has put a lot of pressure on the wrestler's shoulders.
"I can't remember any time WWE has made anybody this big of a deal," Bully Ray said in agreement. He tried to compare Cargill's debut and the surprise debuts of Cody Rhodes in 2022 and AJ Styles in 2016. But he found the comparison falling on deaf ears as there is no surprise factor to Cargill's signing as the headlines surrounding her signing preceded her appearance in WWE.