Torrie Wilson Discusses Possibility Of Returning To WWE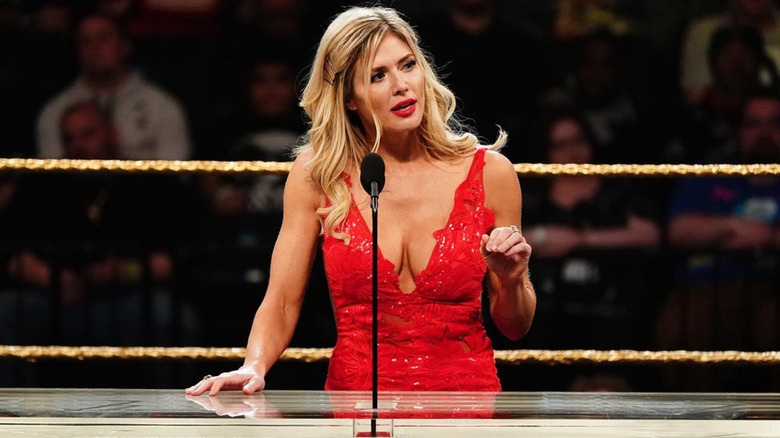 WWE
The recent in-ring comebacks of Trish Stratus and Lita have not necessarily inspired Torrie Wilson to follow in the footsteps of her fellow WWE Hall of Famers. In a recent interview with "Busted Open," Wilson explained why she has "zero desire" to return to the squared circle nearly 16 years after her last singles match, which took place against Victoria in November 2007.
"When Trish came back, I watched a lot of that, and I remember texting her a few times. I was like, 'I don't know how you're doing this. Good for you.' But I have zero desire to go back to that," Wilson said. "And I can almost feel the angst ... it wouldn't be as simple because I wouldn't want to go back unless I was going to prove that I'm an athlete, which would include [taking] a lot more bumps and practicing and 'NXT.' I don't know if I'm gonna do that to my body." 
Since the aforementioned match against Victoria, Wilson has made several cameos in various battle royals but hasn't wrestled a singles bout for WWE. At the 2021 Women's Royal Rumble, she entered the match at #17 and lasted nearly four minutes before being eliminated by Shayna Baszler. Prior to that appearance, Wilson participated in a 20-woman battle royal at the 2018 Evolution pay-per-view, entering the match at #5 before being quickly eliminated by the tandem of Mandy Rose and Sonya Deville. 
In her most recent WWE sighting, Wilson inducted her longtime friend and rival Stacy Keibler into the WWE Hall of Fame class of 2023.