Shotzi Goes On The Record About Shaving Her Head As Part Of WWE SmackDown Storyline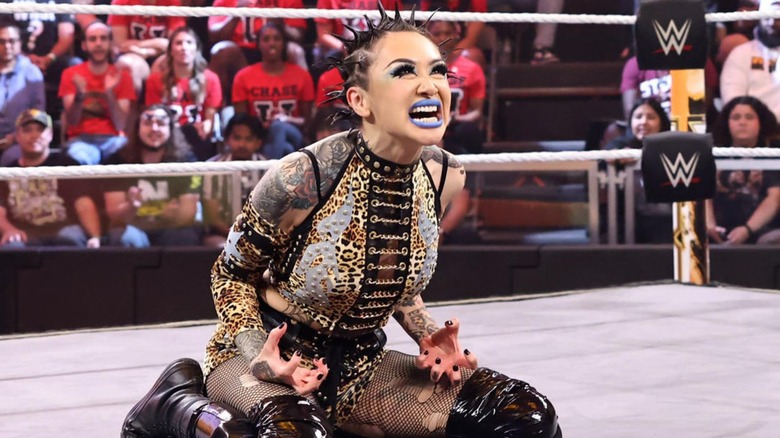 WWE
On the July 14 episode of "WWE SmackDown," Shotzi shaved her head, declaring that she was in control of her destiny in response to Bayley cutting her hair and parading around with remnants of it like a trophy. Shotzi chose to don the new look to show solidarity with her sister, who, at the time, was undergoing chemotherapy in her battle with liver cancer. 
This was hardly the first instance of a WWE Superstar weaving a real-life situation into a storyline, and in a recent interview with "Ten Count," Shotzi detailed the conversations she had with WWE management to get their approval for the impromptu haircut. "I went to [Triple H] and I was like, 'Hey, my sister is going through chemo and I want to support her. I want to be there for her. I want to shave my head off, too. Can we please make it a part of a storyline, so I don't just show up one day with no hair?'" 
Shotzi revealed that Triple H was very supportive of the idea and encouraged the 2020 "NXT" Breakout Superstar of the Year to go forward with her plans. As an added incentive, Shotzi got to tick off a goal from her bucket list — working with Bayley, whom she genuinely considers a role model of sorts and an inspiration. 
"To share a meaningful moment with her was really awesome," Shotzi said while sharing that pretty much everyone in the WWE locker room was in the know about the reasons behind her new look. "That really resonated with my sister," an emotional Shotzi continued. "She got a lot of support from my fans, which I really love and appreciate, too."