Grayson Waller Suggests Travis Kelce Defend Taylor Swift At Upcoming 2024 WWE PLE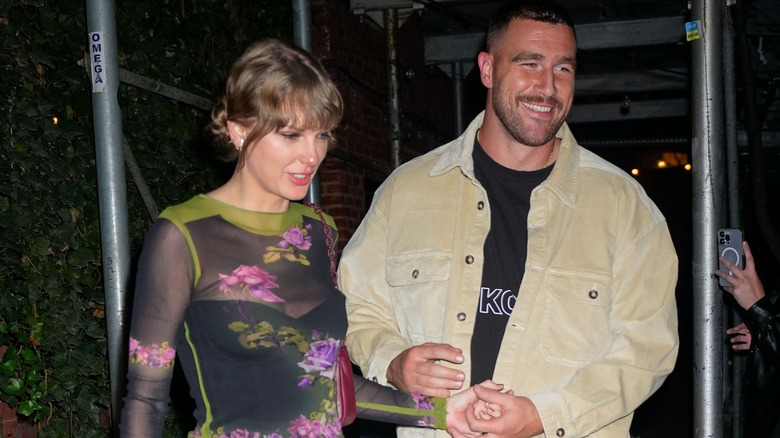 Gotham/Getty Images
Grayson Waller has a bit of a hyper-fixation on Taylor Swift, using her name for clout whenever he can as of late. Waller's borderline obsession with Swift continued on a recent episode of "The Bump," where — dressed in a Taylor Swift Eras Tour t-shirt — Waller mentioned that he and his tag partner Austin Theory caught Sunday's NFL game between the Los Angeles Chargers and the Kansas City Chiefs.
"All of the sudden, I saw one of the worst white girl handshakes I'd ever seen in my life," Waller said of Taylor Swift's celebratory handshake with Brittany Mahomes, wife of the Kansas City quarterback Patrick Mahomes. Waller said that he and Theory used the handshake on that night's live event to get under the skin of Swifties, but the barbs didn't end there. Waller then threw down the gauntlet to Swift's new boyfriend, Chiefs tight end Travis Kelce.
"I heard that Travis Kelce is a wrestling fan, right?" Waller asked. "So hey, we're in Philly for 'Mania next year — why don't you come and get in the ring and defend her honor?"
Kelce wouldn't be the first pro football player to appear at WrestleMania, and — should he accept — would be following in the footsteps of Lawrence Taylor, Rob Gronkowski, and the bevy of football players that took part in the battle royal at WrestleMania 2.