Torrie Wilson Contrasts Working In WWE And WCW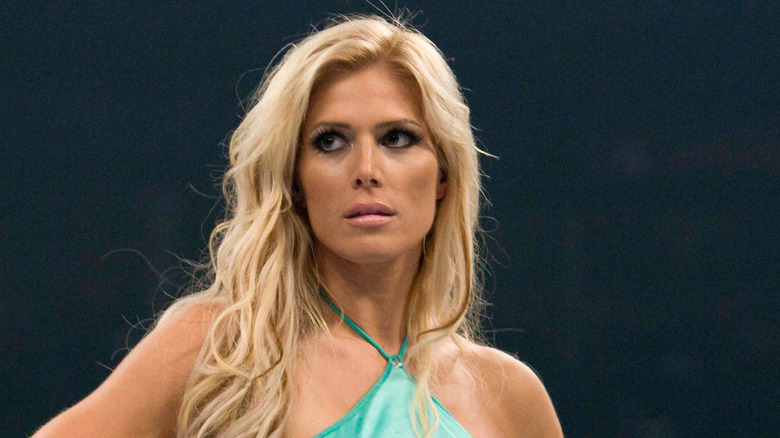 WWE
Torrie Wilson is a veteran of the Monday Night Wars, having wrestled in both WCW and WWE. On "Busted Open Radio," the WWE Hall of Famer reflected on her tenure in both companies, and noted the one similarity was the nerves and fear that she had backstage.
"WCW, I was feeling like I was so fearful all the time," Wilson said. "It was so new." Wilson felt that she didn't belong in WCW, and it made her hard to find her footing backstage, a trend that continued into her time in WWE. "In WWE, it took a very long time for me to even feel comfortable backstage because if you're not comfortable backstage, everything else feels scary, right?" Wilson explained. The former fitness model says she finally found her footing towards the end of her tenure when she at last felt comfortable in the ring.
"It makes me wonder if I would've had "NXT" to go to for a few years, how much better of a performer I would've been," Wilson said. Wilson was inducted into the WWE Hall of Fame in 2019, and has competed in two Women's Royal Rumbles, making surprise appearances in the 2018 and 2021 Rumble matches, as well as the 20-woman Battle Royal at the historic WWE Evolution pay-per-view. While Wilson has made battle royal appearances, she has outright said she has no desire to return to any kind of active competition, wrestling her last singles match in 2007 against former WWE Women's Champion Victoria.