WWE Star Says John Cena's Wrestling Knowledge Is 'Leaps And Bounds' Above Others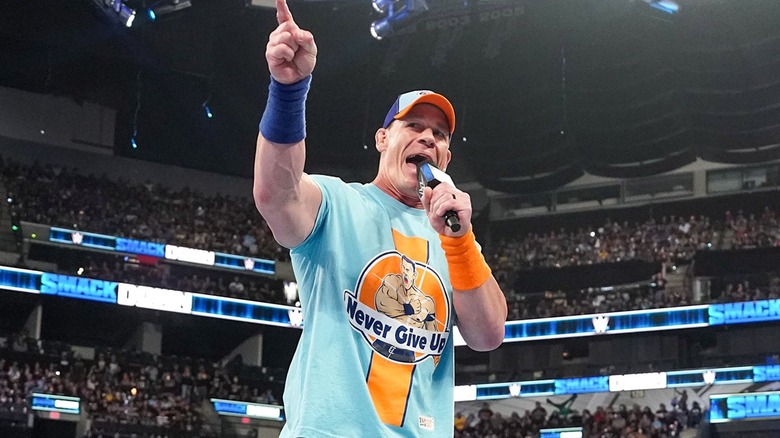 WWE
These days, John Cena being dubbed by WWE as "the greatest of all time." While so much of that comes down to branding, Baron Corbin has echoed that sentiment by claiming Cena's mind is "leaps and bounds above 99% of the people in this industry." 
"I have soaked up an immense amount of knowledge from John," Corbin told the "Insight" podcast. "I see John on a regular basis because I go to his gym and we talk or we've been to dinner."
Corbin got the chance to experience Cena's knowledge firsthand during a 2017 feud, which saw them wrestle at that year's SummerSlam. To this day, Cena is a source of wisdom that Corbin continues to tap into.
Cena has been back with WWE on a full-time basis in recent months in the wake of the SAG-AFTRA strike in Hollywood. However, the 16-time world champion has long made it clear he considers WWE his home. But he has spent considerable time in this recent stretch mixing it up with some of the up and coming names that WWE sees as its future.
"You're like, 'Nah, he's not going to come back, and if he does it's going to be Roman or it's going to be Seth.' John is so giving back to this industry to this business because he loves it with every bit of what he does," Corbin said. "Now he's passing it on to guys like Grayson Waller and stepping in the ring with Solo and all these guys are getting an opportunity to be in there with greatness."
If you use any quotes from this article, please credit "Insight With Chris Van Vliet" with a H/T to Wrestling Inc. for the transcription.