WWE Hall Of Famer Molly Holly Discusses Returning As A Producer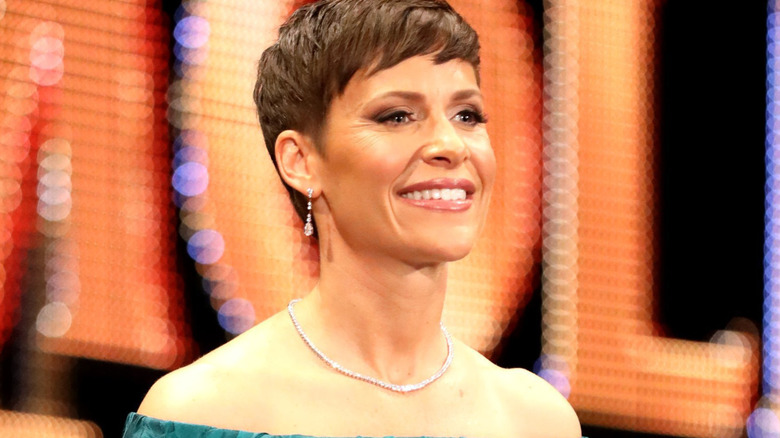 WWE
Shortly after her induction into the WWE Hall of Fame, Molly Holly was hired as a backstage producer for the company. While Holly was backed by a successful in-ring career, returning to WWE in a behind-the-scenes capacity initially evoked a feeling of nervousness for her. Speaking exclusively with Wrestling Inc., Holly further discussed the emotions surrounding her 2021 return to WWE.
"I was nervous because I wasn't sure," Holly said. "Beth Phoenix had told me, 'No, the business has changed a lot. All the things that you didn't like before are now not there. It's really great.' So I took her word for it and gave it a try backstage. And it was awesome that I did have a lot of my friends from the past — Charles Robinson, Chad Patton. There's a ring crew guy named Nick Daw. Some of the camera guys are still there. Just a lot of the backstage people that I used to spend time with 20 years ago are still there. So in that part, it definitely felt like a class reunion or like, 'Oh, these are my friends.'"
As she adapted to this new role, Holly was originally unsure of how to shape her approach, but gradually, she found her footing and a sense of comfort in the position. Moreover, Holly now takes great pride in offering encouragement and growing connections with the current crop of WWE Superstars, many of whom were her fans in their former years. 
From surveying today's WWE roster, Holly recently identified Charlotte Flair as one of the extraordinary talents who always strives to better her craft inside the professional wrestling ring. She believes that Flair is also capable of making her opponents look good.
---
Molly Holly is running the 2023 TCS New York City Marathon on behalf of Connor's Cure. Fans wishing to support Molly Holly's efforts to raise money for Connor's Cure can do so at the following link: https://vfoundation.donordrive.com/index.cfm?fuseaction=donordrive.participant&participantid=11327