Bobby Lashley Sets Sights On Bouts Outside WWE Ring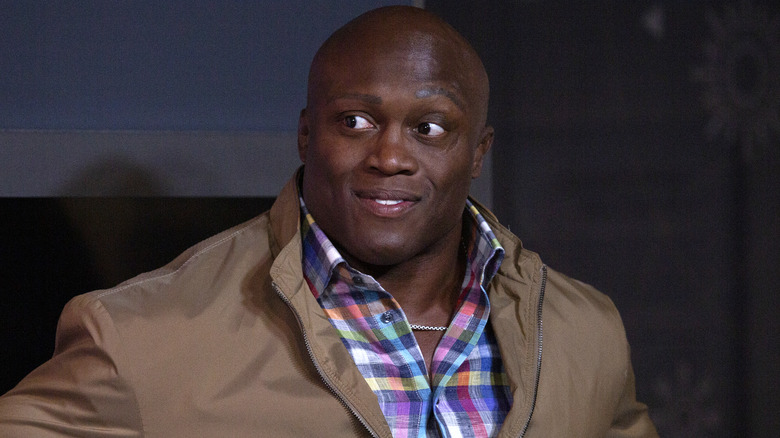 Santiago Felipe/Getty Images
As a two-time WWE Champion, Bobby Lashley has made the most of his second run with the company. The former Army wrestler was also an accomplished MMA fighter with a 15-2 record during his time away from WWE. Lashley revealed during an interview with "The Daily Mail" that he still has the urge to continue his fighting career.
"You know, at some point in time in your career you've got to stop fighting. But I still have so much fight left in me," Lashley said, "But that time is ticking to where I'm like, 'Alright, get that out your mind.'" Lashley said he has been offered to battle a football player in a bare-knuckle boxing fight, and has had a couple of conversations about other potential fights. He said that MMA is on his mind but he feels boxing's the way to go currently, "I personally think boxing is the way to go right now, there's a lot of buzz with boxing." 
But fans shouldn't expect a fight between "The All Mighty" and Tyson Fury, as he said that's not the way he wants to go. He said he wouldn't have the time to train for someone like the "Gypsy King" — the Lineal Heavyweight Champion of the world — but he does feel like he could have "one of those bigger match-ups" against someone who would have similar experience and is interested in fighting the WWE star. Cross-over boxing has become a vast attraction over recent years, starting when current WWE star Logan Paul fought fellow internet celebrity KSI in 2019. There has been a steady influx of names from the worlds of MMA, YouTube, and even the NBA stepping into boxing since, so Lashley wouldn't be totally out of place.