Details Of Ric Flair's Reported AEW Contract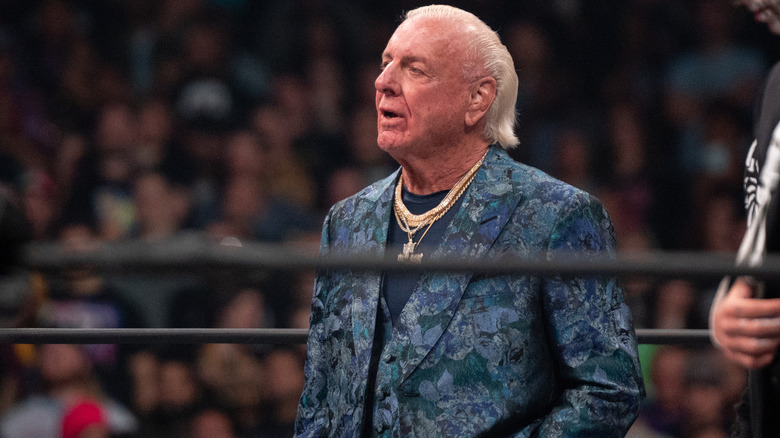 AEW
When Ric Flair was presented as a gift to his longtime friend and rival Sting, he said that he would be riding with "The Stinger" all the way to AEW Revolution 2024, where Sting is set to have his last match. Now it appears that Ric Flair will be sticking around AEW long after Sting retires next year.
AEW announced through a press release that Flair has signed a multi-year deal with the company, not only to bring the WWE Hall of Famer into the AEW roster, but also to make Flair's "Wooooo! Energy" drink the official energy drink of AEW. Woooo! Energy is an energy drink that is infused with mushrooms, which are said to help the body fight off the chemical and biological effects of stress. The drink was developed by Chad Bronstein, who also was responsible for bringing Mike Tyson and Ric Flair into the cannabis industry.
Wrestling Legend Ric Flair Signs Multi-Year Deal with AEW@RicFlairNatrBoy @AEW @AEWonTV pic.twitter.com/FpQuqW4QGd

— AEWPR (@AEWpress) November 2, 2023
Flair wrestled his final match last summer, after becoming something of a controversial figure following an episode of "Dark Side of the Ring" which brought to light allegations of assault from a flight attendant with whom Flair was aggressively forward in his drunken advances. The revelation led to Flair losing out on sponsorships and also was rumored to have hampered an initial run in AEW for the divisive former NWA Worlds Heavyweight Champion.