WWE Exec Bruce Prichard On Why The NWA's 'Old Farts' Didn't Want Terry Funk As Champ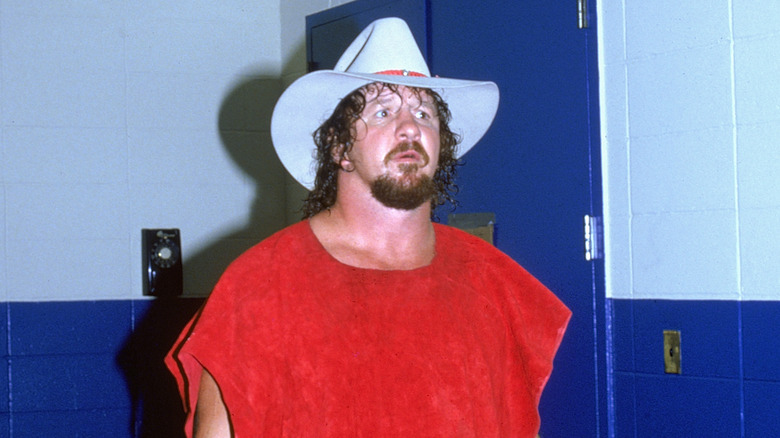 B Bennett/Getty Images
As someone born of the Texas wrestling scene, Terry Funk has always been a hero to Bruce Prichard. On the latest "Something To Wrestle," Prichard gushed about how Funk essentially created the WWE style of wrestling, much to the chagrin of old-timers in the NWA.
"When Terry Funk was NWA World Heavyweight Champion, the fundamentalists, the old farts that sat in their office smoking cigars and go 'aw this is wrestling,' they didn't want Terry Funk as NWA Champion because they thought he was too crazy," Prichard said. "They thought Terry was unreliable. They thought Terry did too much off-the-wall stuff. Terry was doing this stuff long before there was a WWE that emphasized it, so Terry wasn't doing one thing different here."
Funk eventually found his way to the WWF in the 1980s, but many felt that the star was past his prime at the time. Prichard didn't see it that way, noting that if anything, Funk likely had to tone down his crazy demeanor to fit into the squeaky clean image of the WWF in the 1980s, but Prichard felt that was a small price to pay for the platform.
"He was Terry Funk and he was on a bigger stage and was able to perform his wares for many more people than he had in the past," Prichard said.
Funk died at the age of 79 in August after a long period of ill health and a battle with dementia that left the legend debilitated.