NWA Worlds Champ EC3 Talks About His Friendship With Windham Rotunda, WWE's Bray Wyatt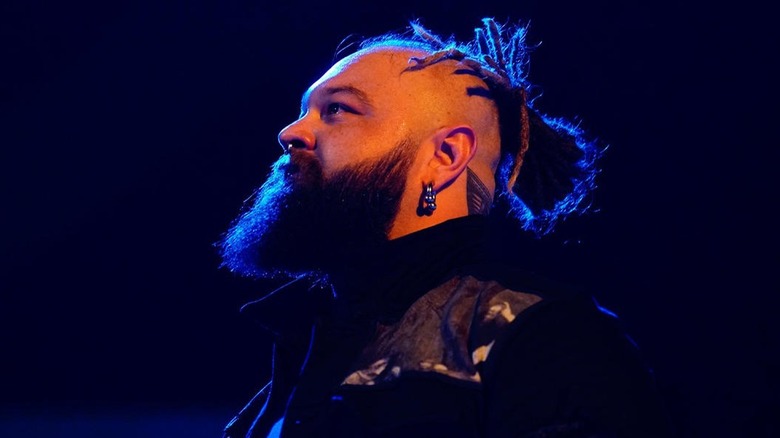 WWE
The professional wrestling world is still hurting from the death of Wyndham "Bray Wyatt" Rotunda. But it certainly hasn't stopped old friends and colleagues from sharing their fond memories of the former WWE Champion. EC3 is among the latest to do so, relaying that they were close friends and that Wyatt lived by the motto "The tortured mind is often the most creative."
"He's probably the most creative person I know, the way he was able to create himself in different variations," EC3 told the Toronto Sun. "The thing about him is that when it became successful, when he was doing him his way. Unfortunately, he was in the position where a lot of people need to put their hands on what is already working and kind of muck it up, so his true vision becomes lost."
Wyatt reinvented himself on several occasions, dating back to being the leader of the original Wyatt Family — a major change from Husky Harris. EC3 praised his friend for doing that countless times, even though he noted that other people getting involved was part of the deal in the corporate wrestling world. 
"When he had free reign, sometimes it is way too far out there and it may turn people off, but you don't know that unless you have the courage to try," he said.
Wyatt has often been commended for taking big risks, with his creativity flowing through the Firefly Funhouse segments, in addition to the  cinematic encounters he had over the years against the likes of Randy Orton, Braun Strowman, and John Cena.