Why Former WWE Personality Jonathan Coachman Says He'd Never Return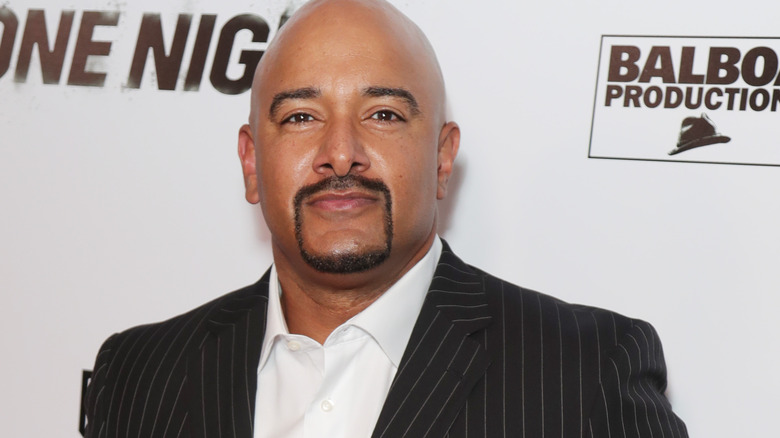 Leon Bennett/Getty Images
Many WWE fans remember Jonathan Coachman for his various non-wrestling roles, such as commentator, Vince McMahon's executive assistant, and Interim General Manager of "WWE Raw." Nowadays, though, Coachman has widely distanced himself from the wrestling industry, particularly from WWE. During a recent episode of "Insight With Chris Van Vliet," Coachman, who is now a golf announcer, explained why he never envisions himself returning to the company.
"I went back [to WWE] in 2017, and I kind of instantly knew this is not really where I need to be, where I want to be, but it was a nice bridge between ESPN and what the next full-time thing was going to be," Coachman said. "In my personal life, I was moving to California, so I didn't really know what I was going to do next. So I went back, and it was fun, but the people I worked with on the shows, I don't know what it was, but didn't really want me to be there. So when I got switched to the pre-show [host role], that was fun, because that was just once a month I had to show up. That was cool, but then I missed [some shows]. This is so Vince –- when they called me and they said, 'Hey, we'd love for you to come back,' I said, 'I'm already doing golf.' So I had five events already booked. I said, 'I'm missing the shows that week.' They went 'Oh, no problem, no problem,' until it was a problem. So I missed one show in 10 years in my first run. I missed five shows in the first seven months of my second run."
Coachman pointed out that WWE's business schedule at the time saw a majority of employees working 52 weeks a year. This, in turn, induced a sense of burnout — a lifestyle that Coachman was not in favor of. The major tipping point, however, emerged in 2020, when Coachman served as a pre-game host for WWE's XFL league.
The tipping point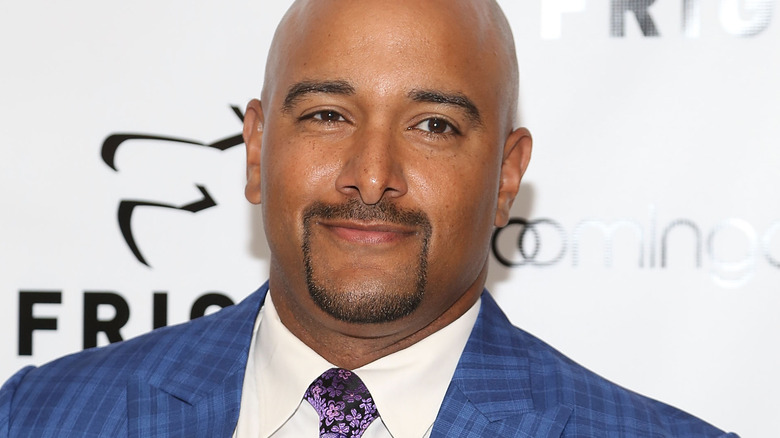 Manny Carabel/Getty Images
Unlike many of his colleagues in the XFL, Coachman had an established rapport with WWE CEO Vince McMahon, which prompted him to trust McMahon implicitly. Unfortunately for Coachman, that trust was later broken when Coachman attempted to cash a big check he had held onto for a few days.
"I go put [the check] in the bank, it bounces," Coachman said. "So I texted a high executive there, and I got a response, 'Oh, that's a lot of money.' I said, 'I agree. Can you just call Vince? Let's take care of this quietly, no big deal.'  And they ghosted me, absolutely ghosted me. Vince has the amount of money in his back pocket. It really hit me hard. It wasn't the money, it was the process. I sit there, and I'll never forget, I sat there one day and I said 'Man, they really bounced a check to me?'"
Coachman noted that he received one follow-up text after with the company executive insisting that the XFL and WWE were separate entities. As Coachman attests, though, both companies were owned by the same person — that being Vince McMahon. Given that these events also unfolded in the midst of the financially crippling COVID-19 pandemic, Coachman initially remained patient in his pursuit to rectify the situation. After several months went by without a solution, and WWE later began touting record-breaking revenue numbers, Coachman decided to permanently sever his ties with the company.
"I cannot work for people who do not care about human beings to the point that, in a spot where you really need it, because we all lost our jobs during COVID, and that's when you're going to decide to go, 'Let's just turn our back on a guy who's been loyal for 20 years.' The things that I've done for that company would blow your mind. I was 100% loyal, but they were not loyal to me, and that's it,' Coachman said.
If you use quotes in this article, please credit "Insight With Chris Van Vliet" and provide an h/t to Wrestling Inc. for the transcription.