Dave Meltzer Discusses Implications Of WWE NXT's Move To The CW Network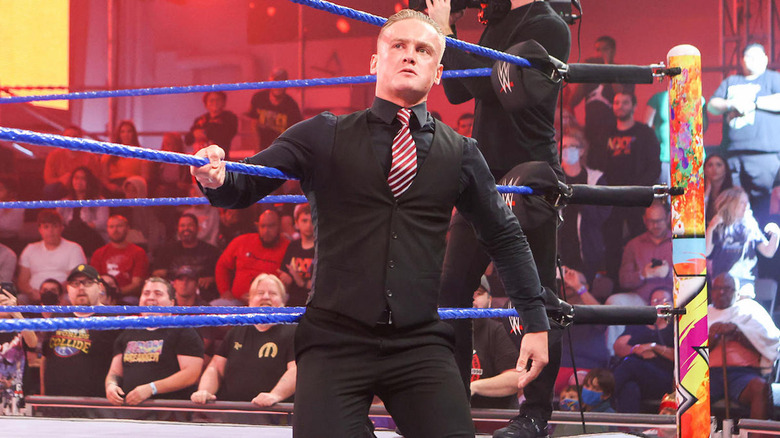 WWE
News broke recently that "WWE NXT" will move to The CW in October 2024 to begin a five-year deal with the network that will see a 70% increase in media rights fees. On the latest "Wrestling Observer Radio," Dave Meltzer said that considering the size of the rights increase he was surprised that NBC Universal and the USA Network weren't able to hold on to the program.
"That difference isn't really that much, I'm kinda surprised USA let them go considering what they were delivering, especially with the numbers being up, but they let them go," Meltzer said. He feels the increase is worth switching networks over, but is worried if they'll be able to keep the ratings momentum on a new network. He added that The CW is a similarly-sized organization to the USA Network.
USA Network recently won the rights for "WWE SmackDown," but Meltzer says that the show will likely lose viewership by moving off Fox.
"There's talk about taking [NXT] touring with the extra money," Melzter said, as The CW is getting more aggressive about live events and sports. "The look of the TV show is very important when it comes to viewership so [touring in bigger venues] will help to a degree, but the developmental aspect of the thing, if you're taking the people and taking them out of town ... it does give them less days in the gym and it does take a lot of the people who work with the talent away for a couple of days." 
Meltzer hedges that "NXT" could tour in arenas in Florida, but there are only so many arenas, and it can become easy to wear out the market. While he believes that running bigger arenas would mean higher ticket revenue and possibly higher ad revenue, he wonders if the company will be able to draw enough fans to offset the cost of touring.