Dave Meltzer Explains Who Controls New US Champion Logan Paul's Schedule In WWE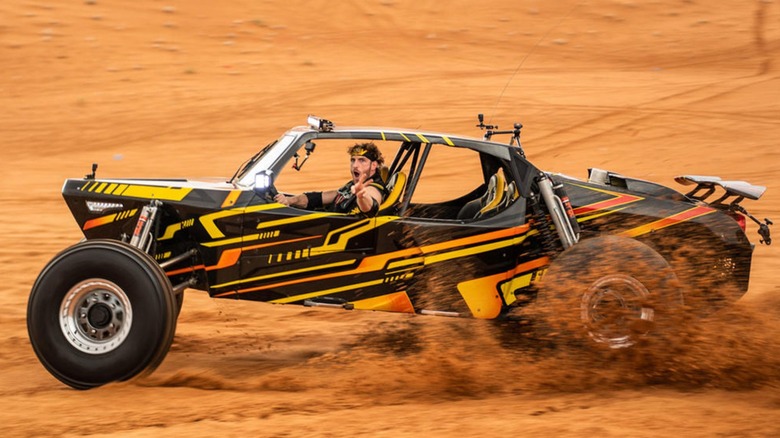 WWE
With Roman Reigns already working a part-time schedule, some fans are worried that WWE could have another active champion making only sporadic appearances — Logan Paul, who captured the United States Championship from Rey Mysterio at Crown Jewel. 
On the latest "McGuire On Wrestling" podcast, journalist Dave Meltzer provided some insight into Paul's WWE schedule going forward.
"It's all up to him," Meltzer said of Paul's WWE schedule. "Any dates he gives them, they'll be thrilled with it. They really like him. What he's good at is getting people talking outside the wrestling bubble and trying to bring in new fans. It makes wrestling more acceptable to a different audience and things like that. He's been tremendous, mostly because he's so freaking good at this."
Meltzer also suggested the possibility of Paul fitting live events into his WWE schedule, reiterating that every appearance Paul makes is entirely up to him. "If he wants to work house shows, they're not gonna say 'No.' If he wants to work TV every Monday and Friday, they're gonna be happy. He's gonna work as much as he wants to ... if he decides, 'I have this belt and I owe it to people to work more dates,' then he's going to work more dates."
Paul did not appear on this week's "WWE Raw" and is also not advertised to show up for tonight's "WWE SmackDown" in Columbus, Ohio. However, after his title win last Saturday, Paul told ESPN's Marc Raimondi that he plans on making "some surprise appearances," and also acknowledged that he needs to spend more time on WWE programming to justify the company's faith in him. As such, it's entirely possible for Paul to appear on "SmackDown" in his home state of Ohio tonight.