Why WWE's Montez Ford Says Show With Wife Bianca Belair Will Be Greatest Of All Time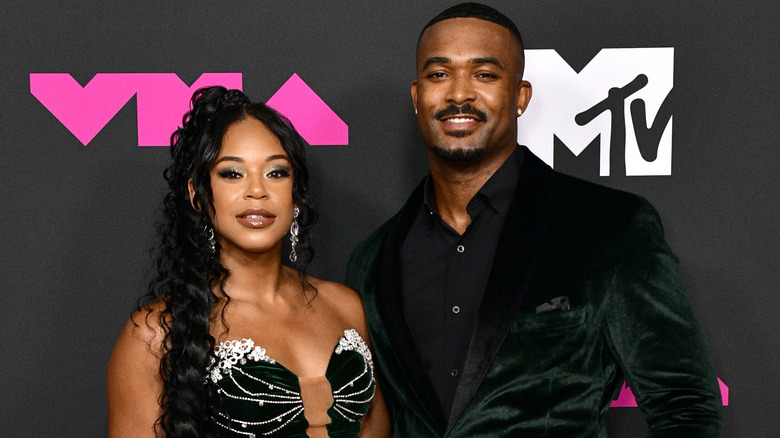 Eugene Gologursky/Getty Images
Wrestling fans will soon receive a closer look into the personal and professional lives of WWE stars Bianca Belair and Montez Ford, as the couple is set to star in a new reality series. The show, titled "Love & WWE: Bianca & Montez," will begin airing on Hulu starting on February 2, 2024. During a recent appearance on "WWE's The Bump," Ford provided some more insight into this venture, while also hyping it as a must-see watch. 
"This will be the greatest show of all time," Ford said. "You guys have been patiently waiting. They've been asking. People have been on the DMs, they've been on the Instagram stories, [asking] 'What do you guys eat? What do you like to cook? What is your favorite color? What shoes do you have? How do your feet smell in the morning?' Well guess what? You get the answers to all those questions and more. It's 'Love & WWE: Bianca & Montez.' This is just our story. This is not the complete story of how a WWE Superstar is. This is our story. This is no one else's story, just our story. It's fun. It's lighthearted. We pull the curtain back a little bit so you guys can see other elements of ourselves, and it's going to be a whole lot of fun. I think you guys are going to truly enjoy it."
The first eight episodes of "Love & WWE: Bianca & Montez" will be accessible upon the series' initial release in February. The specifics of these episodes remains relatively unknown at this point, although WWE has confirmed the show will be centered around Belair and Ford's path to WrestleMania 39 in Los Angeles, California.
If you use quotes in this article, please credit "WWE's The Bump" and provide an h/t to Wrestling Inc. for the transcription.