Zac Efron On Playing Kevin Von Erich In 'The Iron Claw': Hardest Thing I've Ever Done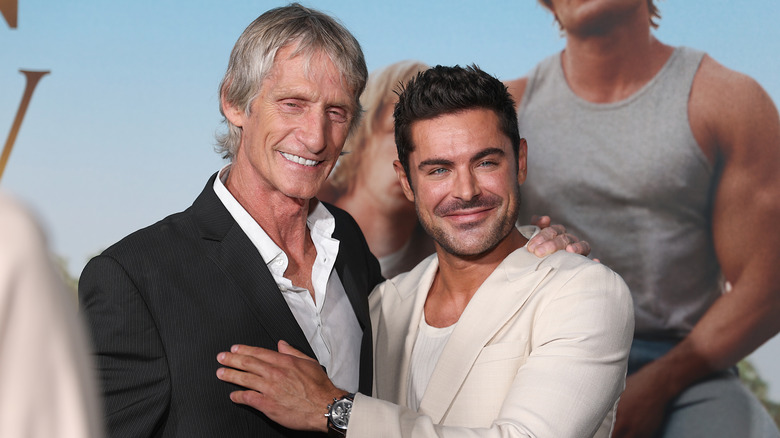 Omar Vega/Getty Images
Zac Efron will star in the upcoming biopic, "The Iron Claw," chronicling the Von Erich family, portraying Kevin Von Erich. The "Baywatch" star needed to undertake a complete physical transformation to portray the legendary wrestler. He opened up about it during an interview with "Access Hollywood" at the film's premiere.
"(When) you're playing a real person and it's a true story, there's an extra bit of motivation to get things as honest and real as possible," said Efron. He explained that having watched footage of his counterpart in the ring he knew he would have a challenge in portraying his physicality correctly, "So I started training probably six months before and it's the hardest thing I've ever done," he said.
Alongside Efron, Jeremy Allen White will star as Kerry Von Erich, Harris Dickinson as David Von Erich, Holt McCallany as Fritz Von Erich, and AEW World Champion MJF will star as Lance Von Erich. The movie will also feature portrayals of legends like Bruiser Brody, Ric Flair, Michael P.S. Hayes, and Harley Race. Kevin Von Erich recently addressed his initial concerns when the biopic was announced. He said that he had concerns with the accuracy of the events within the film, especially considering the inaccuracies he has found on YouTube and such platforms. But he said he spoke to the director of the project who eased his concerns, promising to use only what has been accepted by him. Von Erich was also full of praise for Zac Efron, labeling him as a first-class guy and revealing his amazement at the knowledge he had accrued about the Von Erich family.