WWE Hall Of Famer Kevin Von Erich Shares Concerns About The Iron Claw Movie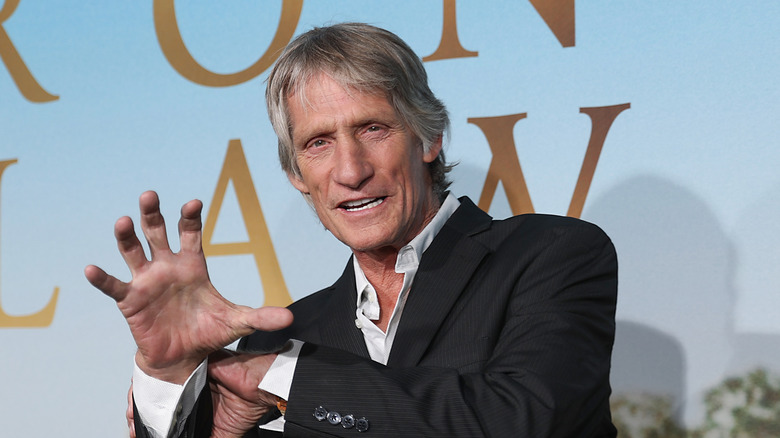 Omar Vega/Getty Images
The upcoming release of "The Iron Claw" film, detailing the lives and careers of the Von Erich wrestling family, is nearing a release in theatres and garnering plenty of interest. The movie will be led by Hollywood superstar Zac Efron, who will play the role of Kevin Von Erich — the only remaining member of the brothers who lit up the Texas scene in the '80s. 
With the global premiere screened on Wednesday and Kevin in attendance, the 66-year-old spoke to "Busted Open" about his initial concerns over the release of the movie, which have since been allayed after conversations with director Sean Durkin. 
"I talked to the director ... I loved my dad and my brothers loved my dad too, so I was kind of worried about it," Von Erich said. "I know when you look on YouTube and see some of the things wrestlers are saying that are not accurate, I was thinking where are they getting all this information from? He told me that 'everything that was in the movie was either something I heard you say or read that you said.' I think it's really gonna be a good thing and I'm hoping that people from this movie, people are going to take the fact that life is hard, but we're men and we have to be hard ... I'm not the only one, a lot of people have lived tough lives."
Von Erich also praised Efron, who underwent an extreme transformation to play the role, describing him as a "first-class guy" and admitting he was "amazed" by how much knowledge the former "High School Musical" heartthrob had about the family's history. 
Kevin Von Erich explains feelings after watching The Iron Claw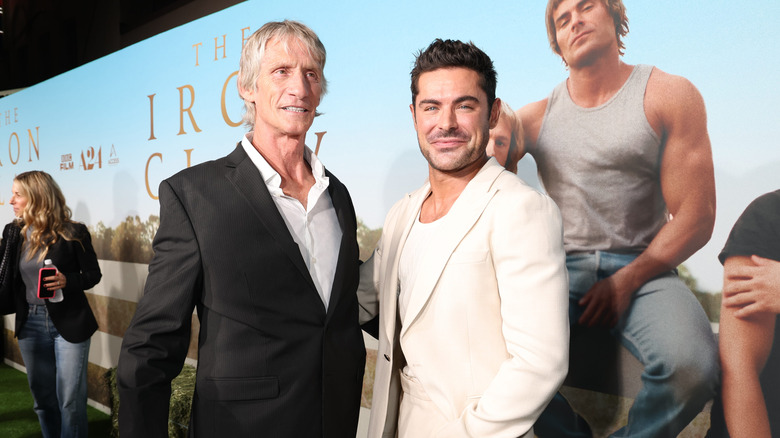 Stewart Cook/Getty Images
After watching a sneak peek of the film prior to the premiere, Kevin Von Erich revealed his initial reaction to seeing himself portrayed on the big screen and continued to heap praise on those who made the story come to life. 
"It's something different, I'll tell you that ... it's strange," he said. "To look up there and see someone looking like me, dressed like me and going through the same situations I went through, it's kind of surreal. They came out to San Antonio and played it for the family, but I've had a lot of concussions and my ears ring and I missed a lot of the audio. I'm gonna watch it again tonight and they're gonna turn it up a little louder for me. The movie is awesome and I really think this people did a great job."
Von Erich's father, Fritz, is expected to be portrayed in a somewhat negative light — something Kevin is more than ready for — but hopes fans will understand the times they were raised in were different to the current landscape in pro wrestling. 
The A24 Studios production is scheduled to be released in late December in the United States, with current AEW World Champion MJF set to appear in his first acting role.
If you use any quotes from this article, please credit "Busted Open" with a h/t to Wrestling Inc. for the transcription.