AEW Star Orange Cassidy Responds To Critics Who 'Don't Get' Him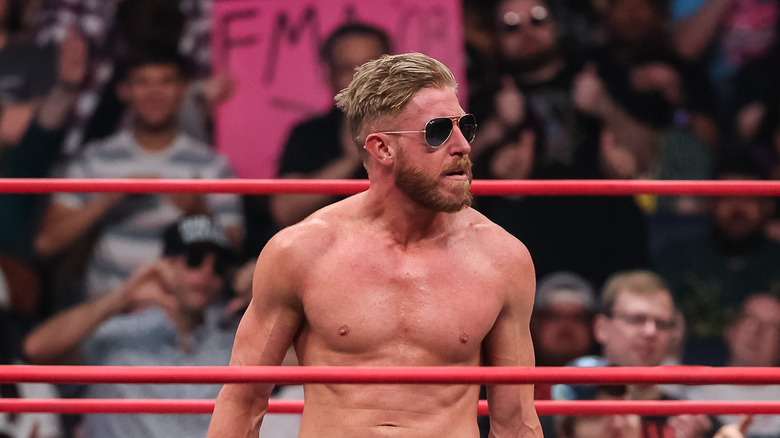 AEW
During a recent appearance on his "Oh...You Didn't Know?" podcast, "Road Dogg" Brian James spoke about his dislike for AEW star Orange Cassidy. Current AEW International Champion Cassidy recently appeared on the "Under the Ring" podcast and responded to individuals who are critical of his character.
"The idea that someone says they don't understand me or they don't get me, that's an active choice," Cassidy said. "I think they choose not to. I think they completely understand what is happening. Why do I have to explain myself to people, right? I feel that I am going to put out the art that I'm gonna do and then if you don't like it or if you don't understand it, that's fine, that's your thing.
"You don't have people going looking at someone's sculpture or painting and being like, 'Hmm, have the artist stand here and tell me what they were doing.' That's just ridiculous. And I do hold professional wrestling to that standard, and I think it should be and I think we all should be."
Cassidy went on to say that his character is simply who he is and that previous advice he received "didn't apply" to him because the things everyone was saying to him weren't working. He said that from there, he made the decision to be himself and do what he wanted to do in wrestling. Cassidy explained that people ended up connecting with his character so he decided to continue with it.
If you use any of the quotes in this article, please credit "Under The Ring" with an h/t to Wrestling Inc. for the transcription.