WWE's Road Dogg Explains Dislike For AEW Star Orange Cassidy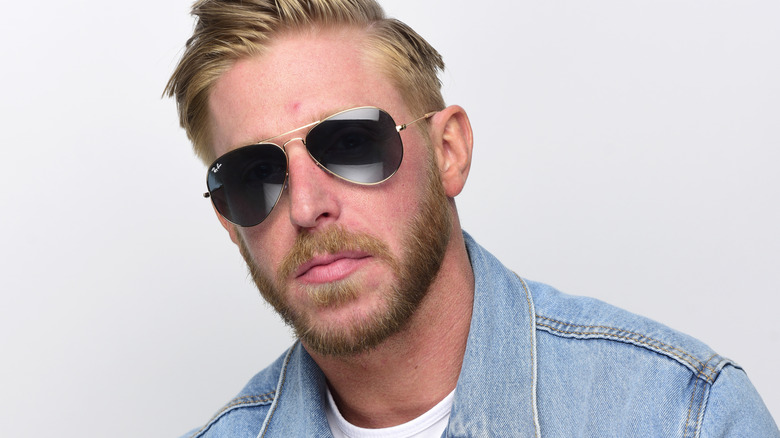 Vivien Killilea/Getty Images
Despite being the most laid-back personality in American pop culture since Jeff "The Dude" Lebowski, Orange Cassidy might be the most divisive wrestler on the AEW roster. On the latest "Oh You Didn't Know," WWE Hall of Famer "Road Dogg" Brian James admitted that he doesn't understand what he sees as wrestling's answer to Fonzie.
"I liked his gimmick when he was Fonzie," James admitted. But as Cassidy's character has grown, it's begun to wear thin on the former WWE Hardcore Champion. "I don't get it. If the guy can work great, and I've seen him work and he's pretty great, so I don't understand. And if the answer is 'because you're old,' I get that, but that's a copout answer because you don't understand either." 
James admits that ultimately detractors and acolytes of the AEW International Champion have reached an impasse.
"If you do like him then all that stupid crap he does makes sense and you love it. But if you don't, you can't get past it," James continued, acknowledging that many wrestling fans, his co-host included, love Cassidy. "I know I'm in the minority and I've got no problem doing that, but I'm allowed to have my own goddarned sense about things and opinions."
Despite his soft-spoken nature in the ring, Cassidy has been clear about his intentions as a performer, recently explaining that he tries to convey as much of his character and his story without words as possible. Divisive as he may be, Cassidy is even earning the praise of his in-ring adversaries, recently being lauded by Blackpool Combat Club's Claudio Castagnoli, with whom Cassidy has been battling for the better part of 2023.