AEW's Orange Cassidy Explains How He Tells Stories Without Speaking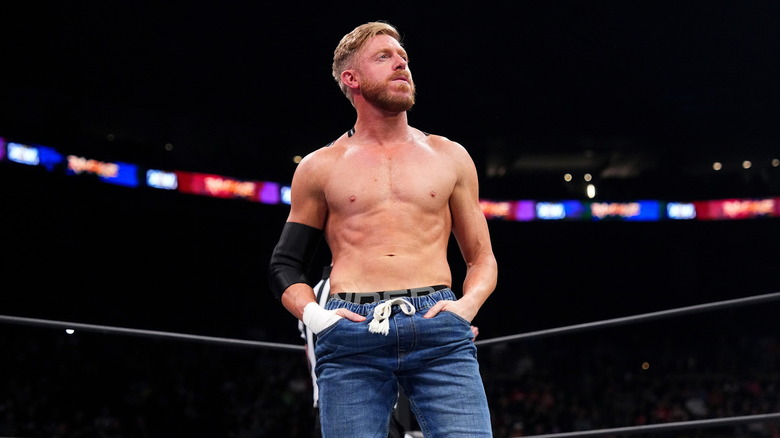 AEW
Even though he cut a promo last week on "AEW Dynamite" to build up his All Out main event with Jon Moxley, Orange Cassidy is typically a man of few words — an approach that's worked out well for him so far. The former AEW International Champion recently spoke to Sports Illustrated about his decision to not talk very often, despite most people in the business pushing the importance of promos.
"I don't like to talk," said Cassidy. "I let my actions speak for me. That's not how this works. People are supposed to grab a microphone and tell you how to feel. I see it differently."
Cassidy carries a lot of his persona's emotions in his body language as he reacts to what happens around him. "I think our fans are very smart, and their emotions can speak for themselves," said Cassidy. "I do it in the ring through actually wrestling. I may not nail it every time, but I'm telling my story through professional wrestling. It's taken me a long time to figure it out, but I refuse to do it the way it's been done."
Cassidy's recent run as International Champion has proven that his outside-the-box method of telling stories can work effectively, as he's become one of AEW's most popular wrestlers. Each match that "Freshly Squeezed" competed in saw his body slowly break down due to the punishment he was withstanding. This ultimately led to him dropping the title against Jon Moxley.