AEW's Orange Cassidy Earns Praise From A Member Of The Blackpool Combat Club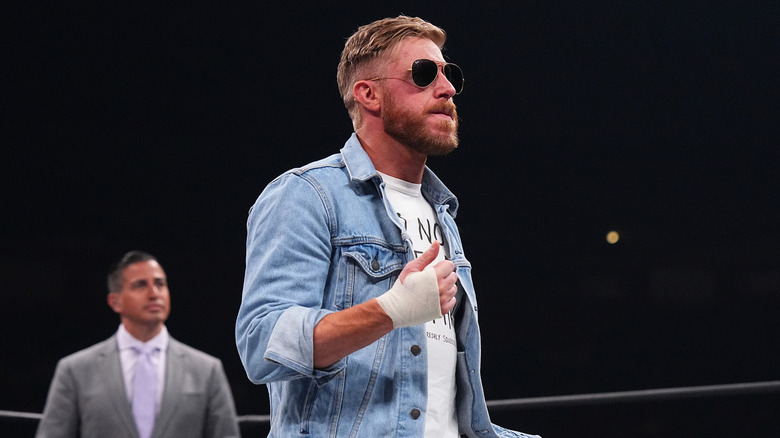 AEW
Orange Cassidy has spent a large chunk of this year fighting the Blackpool Combat Club, but all of those battles have helped him gain the respect of Claudio Castagnoli.
"I think he's come a really long way and I think people kind of see it for what he is now," Castagnoli told Sporf. "He's just a modern version of a classic good guy, you know? And he is obviously really, really good at what he does."
As AEW International Champion, Cassidy's initial reign elevated the title to a main event level when he main evented All Out with Jon Moxley with the belt on the line. While that bout brought his 327-day stretch as champion to a close, his title run helped transform the perception of Cassidy beyond being just a comedic act in the eyes of some.
"To see that match with him and Jon after, you know, he defended that International Title for so long and put it onto a level that the fans would accept it to main event the pay-per-view, no questions asked. Then, of course, you know, Jon was Jon," Castagnoli said. "He's just awesome. And it was a really fun match to watch."
Cassidy has since regained the title, defeating Rey Fenix last week on "AEW Dynamite." He served as a replacement for Moxley as Fenix's challenger with the BCC member still sidelined with a concussion. Likely another match between Moxley and Cassidy is in the cards down the line for the title once Moxley is cleared to return to the ring.