WWE HOFer Ted DiBiase Recalls Using Steroids Early On In His Career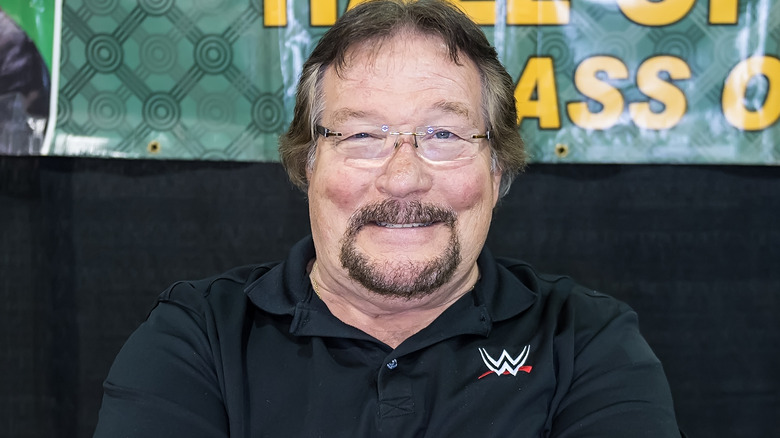 Gilbert Carrasquillo/Getty Images
Steroids were a fairly regular part of professional wrestling and professional sports in general until they were finally listed as a controlled substance in 1990. From Hulk Hogan to Ultimate Warrior, Randy Savage, and others, "the gas," as it was commonly known, was a staple of wrestling locker rooms but not everyone used them. 
On "Everybody's Got A Pod," Ted DiBiase said that he was hesitant about steroids. "When I was in Mid-South, I was very cautious because ... [you don't know] how your body's gonna react ... but yeah, a little bit," DiBiase admitted. "It just helped enhance my look." 
DiBiase thinks that there were some people who relied too heavily on steroids. "The Warrior, oh my gosh, [it was obvious] and that's all he had, was a body," DiBiase said. "And I don't know how much his steroid use had to do with his death." 
Ultimate Warrior died just days after his WWE Hall of Fame induction in 2014 from a heart attack. The medical examiner ruled the death natural, but past steroid use could have contributed to his heart's condition. Other wrestlers like "Macho Man" Randy Savage and Eddie Guerrero have died of similar cardiac events.
WWE Hall of Famer Jake "The Snake" Roberts shared DiBiase's hesitancy about using steroids in the '80s, admitting that he took them to speed up recovery from injuries but never at the level that others in the locker room did. Steroid use declined in the 21st century but AEW's Jim Ross believes that drugs still have a place in wrestling if used responsibly.