WWE's Road Dogg Says NXT Trainer 'Paved The Way' But Likes To Stay Under The Radar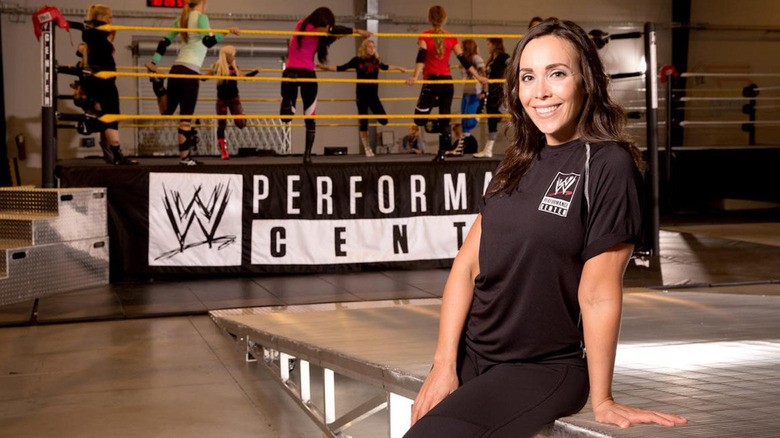 WWE
The past decade has seen WWE take great strides in the way the company presents its women's division, leading to the rise of talents like Becky Lynch, Charlotte Flair, and Bianca Belair, among others. But, according to WWE Hall of Famer "Road Dogg" Brian James, the trainer most responsible for shaping WWE's women's division over all that time is former SHIMMER Champion Sara Del Rey.
"For all of you who didn't catch Sara Del Rey's career, she now is the co-head coach of [the WWE Performance Center] ... she not only paved the way but she's now teaching," James said on his "Oh You Didn't Know" podcast. He continued to explain that, while Del Rey has been a main advocate for the women's division, she's also been lending her expertise to male talent as well — becoming one of the Performance Center's most valuable assets. Before becoming a trainer in "NXT," Del Rey was a regular competitor in promotions like SHIMMER, CHIKARA, and a variety of other independent promotions.
Del Rey has been a trainer with WWE since 2015, which she described as her dream job at the time. In fact, Del Rey's reputation is so highly regarded throughout the wrestling business that former NJPW STRONG Women's Champion Willow Nightingale recently named Del Rey as her ultimate dream opponent – due to Del Rey's influence on the past decade of televised women's wrestling.