Former WWE Star Top Dolla Grateful For Opportunity To Work With This WWE Personality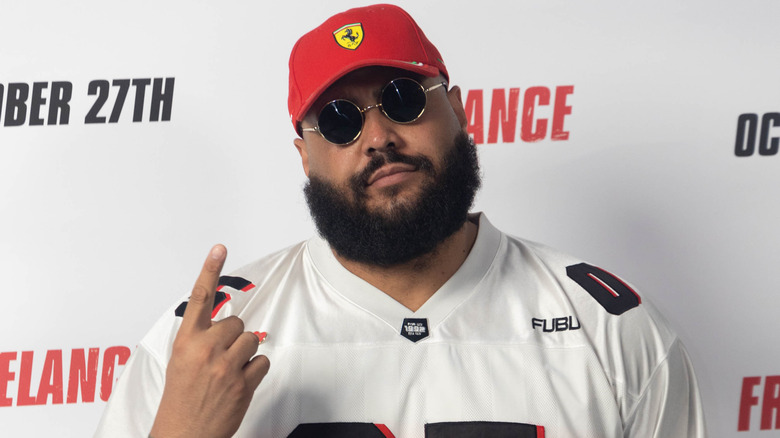 Jose Devillegas/Getty Images
AJ Francis — best known as Top Dolla during his WWE tenure — found himself with a very powerful advocate behind the scenes before his company exit: Michael Cole. In an interview with Fightful Select, Francis shared that he struck up a friendship with the long-time WWE broadcaster, which led to playful ribbing from Cole during WWE programming.
The random callouts were Cole's attempt to set up a program with Francis, with the endgame seeing Cole defeating Top Dolla in a match at some point in the future. But Francis' release from WWE brought those plans to a suddent halt. And while the former Hit Row member is tickled that fans think there was real-life animosity between he and Cole, he thinks that just proves kayfabe is still alive in wrestling — and that Michael Cole is one of the best.
"I'm very grateful for my time in WWE," Francis told Fightful, "and very grateful I got to work with guys like Cole. I didn't want to leave, but they didn't want me there. Now, I can go anywhere, and I plan on it."
Francis has been on something of a tell-all tour as of late, recently calling out podcaster and former wrestling manager Jim Cornette for his racially-charged criticism. He also had kind words for WWE producer Michael Hayes as being one of the nicest people that Francis worked with in WWE. Francis is still waiting out the rest of the time remaining his non-compete clause before he can return to the squared circle.