Former WWE Star Top Dolla Opens Up About Interactions With Michael Hayes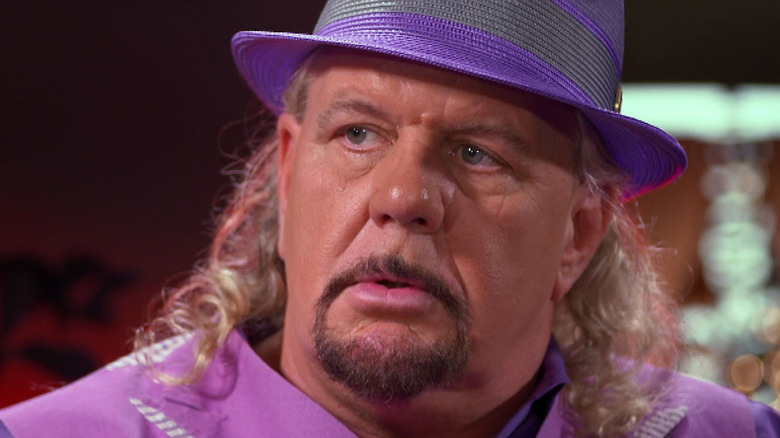 WWE
When Triple H took over WWE creative in 2022, he wasted no time in bringing back several wrestlers that had been let go by the Vince McMahon regime. Perhaps the most divisive re-hiring was that of the group Hit Row, consisting of Top Dolla, Ashante "Thee" Adonis, and B-Fab. Much of the negative reaction surrounded Dolla, real name A.J. Francis, a former NFL player whose brash, boisterous ways had reportedly earned him heat backstage. Notably, Dolla is the only Hit Row member to have since been released a second time. For his part, Dolla recently took to X to accuse someone of repeatedly insulting him and making racist comments during his WWE stint, which has since been confirmed to be Jim Cornette. Initially though, one fan assumed the culprit was Michael Hayes, a notion Dolla quickly dispelled.
I heard the stories about Michael Hayes before I got to WWE just like everybody else but let me tell you in my personal dealings with Michael, he was one of the nicest people and he always showed my matches love, especially when we did house shows. I have no beef with Michael. https://t.co/CIZVIVf6dE

— Dolla 💰 (@AJFrancis410) November 14, 2023
Over the years, Hayes, a wrestling legend himself due to his time as a member of The Fabulous Freebirds, has earned a reputation for making comments that at best could be considered "racially insensitive." This includes one rather infamous incident involving Mark Henry in which Hayes dropped the N-word, then was suspended from his duties at WWE. Bobby Lashley has also publicly expressed his dislike for working with Hayes in the past.
However, it would appear the former Dok Hendrix's relationship with Top Dolla was nothing but positive. As for Dolla, he's currently still serving out WWE's customary 90-day non-compete clause following his release. Whether he'll opt to sign with another company or shy away from wrestling in favor of his many other reported pursuits remains anyone's guess.