Dave Meltzer Analyzes Tony Khan's AEW Full Gear Signing Announcement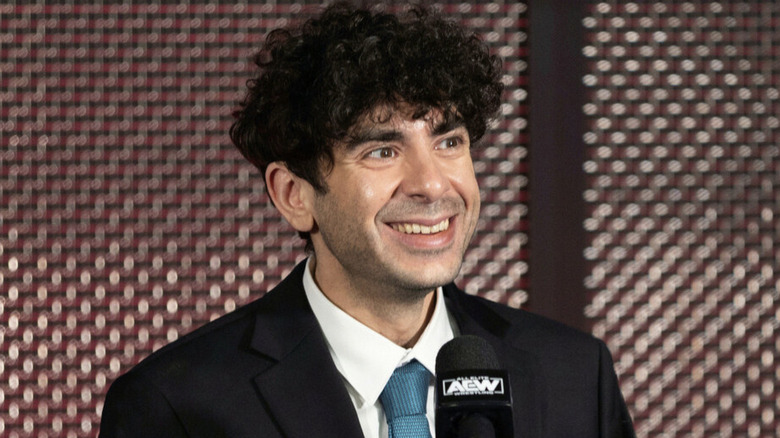 AEW
On the latest "Wrestling Observer Radio," Dave Meltzer provided his input regarding AEW's latest signee, which is set to be revealed this Saturday at AEW Full Gear in Los Angeles.
"I'm not gonna say I know, because it's funny," Meltzer said, "I've had two people tell me they know who it is and they have two different names. So I don't know that anyone really knows. The situation is, I mean, there's three contenders I could come up with. One would be a disappointment and the other two wouldn't be. If Mercedes signs, I would say that that lives up to the billing."
Meltzer made note of some of the disappointment that has happened lately over Khan's hyped-up announcements. He also mentioned Dolph Ziggler being a name speculated, but his WWE non-compete wouldn't be up yet.
He added, "Another one that is talked about is Will Ospreay, but Will is still under contract with New Japan until the end of January, which is even longer than Ziggler with the non-compete. The one thing with Will Ospreay is with New Japan and AEW being business partners, I think that if they could make a deal and it would involve him still being able to do big New Japan shows. I don't think New Japan would stand in the way of an announcement or anything like that knowing that he's not going to WWE, meaning they could still work together."
Meltzer also stated that WWE is interested in Ospreay but speculated that Khan could offer him Wembley Stadium and a world championship, whereas WWE wouldn't make such an offer.
If you use any quotes from this article, please credit "Wrestling Observer Radio" with a h/t to Wrestling Inc. for the transcription.