Details On WWE's Interest In Will Ospreay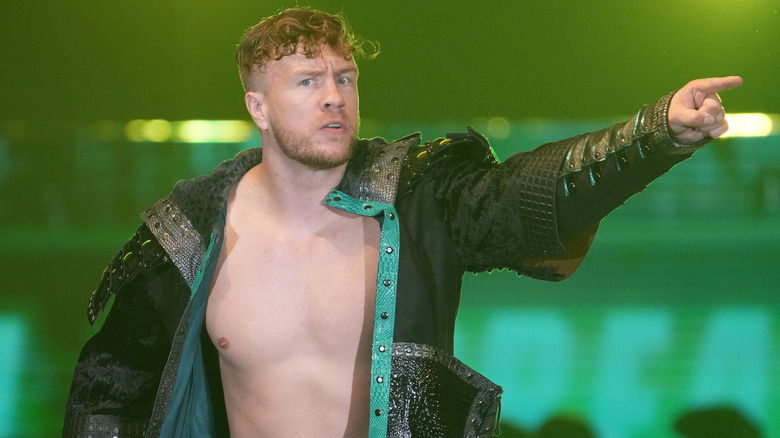 Etsuo Hara/Getty Images
Will Ospreay is set to become one of wrestling's hottest free agents in early 2024. As such, several major promotions have expressed interest in recruiting Opsreay once his contract with NJPW expires in February. One of the options on Ospreay's table is WWE, who have reportedly been in contact with "The Aerial Assassin" about possibly bringing him aboard their company.
According to Fightful Select, WWE has displayed "heavy interest" in Ospreay, with WWE sources claiming there to be discussions between the two parties regarding a potential deal. Sources close to Ospreay, however, have yet to confirm these conversations. While further details of this reported communication remain unknown, WWE's advances toward Ospreay have been described as "preliminary overtures." It is worth noting that Ospreay recently admitted to being more open to the idea of joining WWE and relocating his home base to the United States. As of now, Ospreay resides in the United Kingdom alongside his girlfriend. 
Outside of WWE, Ospreay has also reportedly drawn inquiries from All Elite Wrestling and Impact Wrestling (soon to be TNA Wrestling), both of which have recently worked with him. Following his appearance at AEW WrestleDream last month, Ospreay returned to Impact Wrestling for their annual Bound For Glory pay-per-view, defeating "Speedball" Mike Bailey in the process. Ospreay was also brought in for Impact's tour of the United Kingdom, which included a match against Eddie Edwards at the Turning Point event in Newcastle, England.