What Reportedly Contributed To Impact Shifting Back To The TNA Brand And What To Expect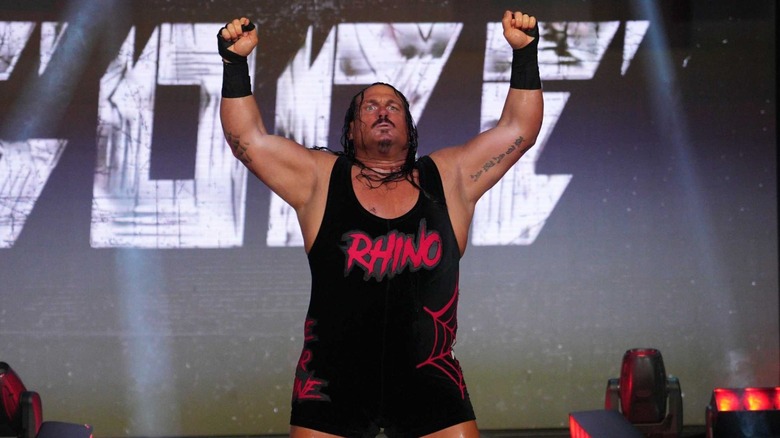 Impact Wrestling
In January 2024, Impact Wrestling will be no more, and TNA Wrestling will rise like a mighty phoenix from the ashes. There are now more details on Impact's major announcement to rebrand.
According to PWInsider, management wanted to find a way to unite the history of the promotion, which has been named NWA TNA, TNA, Impact, and GFW over the course of its more than 20 years of operation. Also cited as a factor in the decision was the fact that international business partners prefer the original moniker and still use the name "TNA" internally. Furthermore, longtime fans were polled by the promotion, with a majority also preferring the original TNA name, and management noting that there are still fans chanting "TNA!" at events. There had initially been plans to make the announcement at Slammiversary in July, but the announcement was pushed back to Bound For Glory.
Fightful Select is reporting that the trademark six-sided ring that TNA Wrestling used to use will not be coming back, with many talents saying they did not want the punishing, awkward ring to return, preferring the standard four-sided ring.
Impact announced the rebranding at last night's PPV and will cease being Impact Wrestling at January's Hard To Kill event on January 14 at the Palms Resort in Las Vegas, NV.
Impact Wrestling recently celebrated 1,000 episodes of its television program this year, even going as far as having Jake Something and Dirty Dango wrestle in a 10-min time limit match, with graphics akin to the promotion's time on Fox Sports 1 in the early 2000s.