Backstage News And Details On Will Ospreay Signing With AEW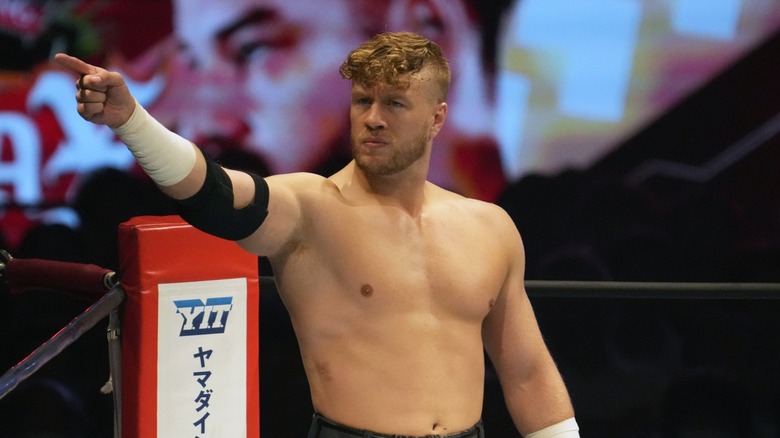 Etsuo Hara/Getty Images
It was announced on Saturday night's Full Gear pay-per-view that Will Ospreay is officially a member of the All Elite Wrestling roster — well, at least he will be in 2024 when he's finished with New Japan-Pro Wrestling. Fightful Select has revealed backstage details regarding the signing, noting that his contract with the promotion is a multi-year deal and will go over three years.
Per the report, contract talks with Opsreay really got going in the early fall. While Ospreay was seen signing the contract in the ring during the PPV, the actual agreement was signed and finalized this weekend. Also, Ospreay had been in the Los Angeles area since Friday. He arrived shortly after the Full Gear pay-per-view began.
Moreover, it's been reported that NJPW management knew about the signing beforehand and gave their blessing. It does help that the two promotions have been working together for several years now. Fightful Select noted that even while Ospreay is under contract with AEW, he will still be able to work select dates for NJPW.
There had been a lot of speculation about where Ospreay was headed after NJPW, with WWE even being a possibility. Ospreay, who first wanted to stay in the U.K., had even said he was open to moving to the United States, though Fightful has confirmed his contract will allow him to stay in the U.K.
WWE is said to have been in talks with him only weeks ago, with Fightful's sources confirming that they had not gotten an official word about him going to AEW. However, they pretty much figured it was going to happen sometime this week.