Will Ospreay Is Officially All Elite, Signs AEW Contract At Full Gear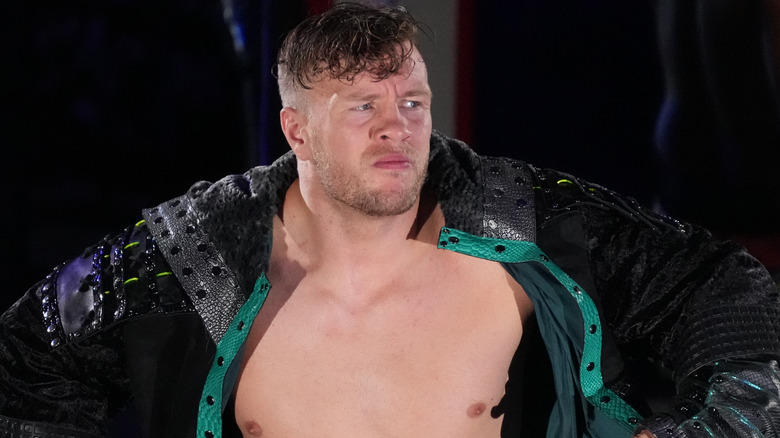 Etsuo Hara/Getty Images
Will Ospreay destination after the expiration of his contract with New Japan Pro-Wrestling in February 2024 has been finally revealed — "The Aerial Assassin" is officially All Elite! Earlier this week, AEW CEO Tony Khan teased that there was going to be a new member of the roster signing at the Full Gear pay-per-view, and that person turned out to be Ospreay.
During Saturday's pay-per-view, Ospreay came out and signed the contract that Tony Schiavone was holding in the ring. Ospreay did clarify that he won't be an full-time AEW star until his NJPW contract formally ends in five months, but he also told Khan to bring his best wrestlers and to be ready for when he is back in 2024 — taking care to shout-out next year's All In event in London.
Despite the rampant speculation about Khan's new singing following his cryptic tweet, the Wrestling Observer's Andrew Zarian reported on Friday that he'd been told the Ospreay was the wrestler in question.