Former WCW Star Marcus 'Buff' Bagwell Reportedly Arrested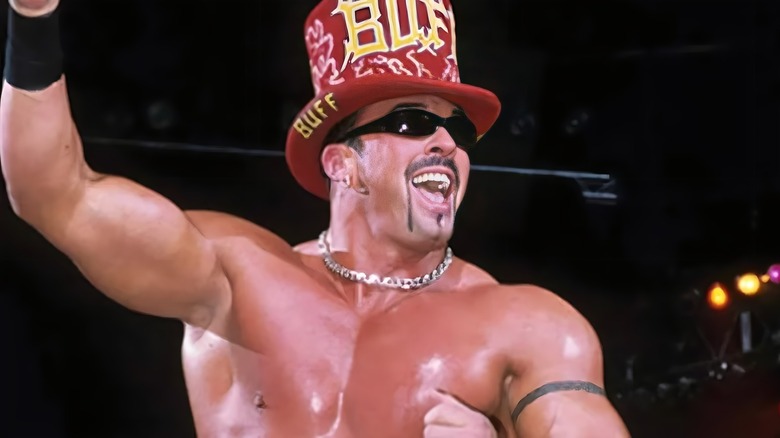 WWE
Former five-time WCW Tag Team Champion Marcus "Buff" Bagwell took to X (formerly Twitter) and revealed that he was arrested on November 16 and held for 24 hours. This was due to a violation of his DUI Court Program. He shared the update to respond to other news reports that were circling about him being charged with two misdemeanors — speeding and driving under the influence of drugs in Cobb County, Georgia. According to him, he's still sober, and those are his original offenses from three years ago.
"Still sober despite the reports — unfortunately, whenever I get a violation in the DUI Court Program it lists my original offense from 3 years ago," wrote Bagwell. "I did serve 24 hours for losing my temper Thurs-Fri and I'm working keeping my cool every day."
Back in July, Bagwell had responded to the same reports about him being arrested for driving under the influence of drugs, revealing that at the time, he was actually 11 months sober. Once again, it was the same offense from three years ago.
Bagwell has been public about his fight with alcohol and drug addiction. In the past, WWE Hall of Famer Diamond Dallas Page, who has helped several other wrestlers such as Jake "The Snake" Roberts, has been there for him — in March 2022, there were talks about him moving in with DDP to help with his addictions.
Bagwell is best known for working in WCW from 1991 to 2001 until WWE bought the promotion. He had a very stint in WWE, only wrestling one match. Bagwell's last in-ring match was in January 2022 for WrestlePro Alaska.