AEW Star Matt Hardy Pitches Idea For Randy Orton's WWE Comeback Angle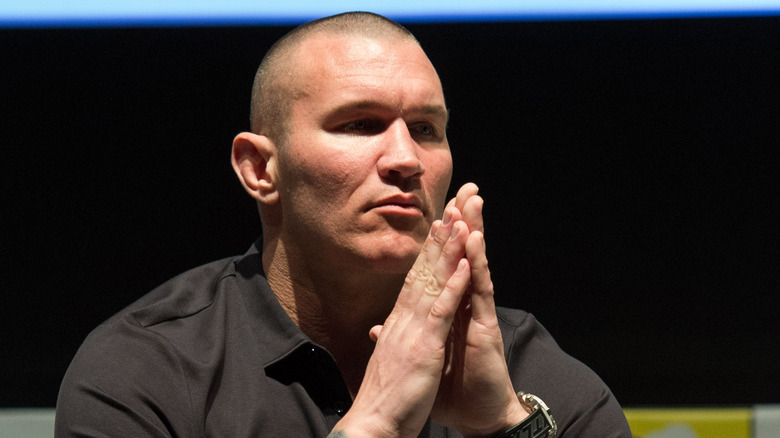 Cedric Ribeiro/Getty Images
Randy Orton has been rumored for a return in the near future — perhaps as soon as this week's Survivor Series. On the latest episode of the "Extreme Life of Matt Hardy" podcast, Hardy said that he was looking forward to Orton's comeback from a serious back injury and even proposed the way he'd like to see him re-integrated.
"Big Randy Orton fan, big Randy Orton supporter," Hardy exclaimed. "From day one — even before people grew to appreciate how great Randy was — I think he's always been great. He's always been great in the ring — he way he takes his time, the way he calculates every single moment, every single taunt he does ... I love working with Randy." Then, the wheels in Hardy's head began turning as he imagined a Cody Rhodes-Randy Orton partnership of some sorts right away. 
"I wouldn't even hate [Cody and Randy] being on the same page," Hardy explained, "and then let 'The Viper' come out and do his thing and they could have their little program." 
Orton and Rhodes have known each other for a very long time, initially teaming together in the faction Legacy — with Ted DiBiase Jr. rounding out the group. The group eventually crumbled, resulting in a three-way between the former allies at WrestleMania XXVI. In fact, Rhodes' tenure in Legacy was so important to him, that he nearly got a tattoo on his hand of the trio's logo before the match — only to be talked out of it by Kofi Kingston.