Video: WWE's Titus O'Neil Helps Distribute Food To Hundreds Of Families In Need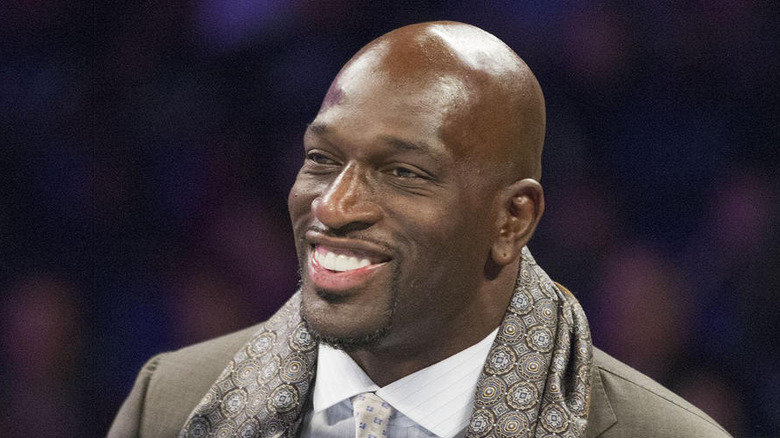 WWE
WWE's Global Ambassador Titus O'Neil recently helped Metropolitan Ministries, a homeless charity in Florida, hand out hundreds of Thanksgiving meals. It's said that more than 500 food boxes were provided to struggling families free of charge in Tampa Bay, Florida.
"It means a lot to be able to help," O'Neil said. "But more importantly, it means a lot to be able to do it here in this Tampa Bay area. We have a wonderful community that knows how to come together in time of need."
O'Neil, real name Thaddeus Michael Bullard Sr., has been involved in charity work, particularly in Tampa, for several years. In 2018, the former WWE Tag Team Champion founded the Bullard Family Foundation, which has since supported local children and underresourced high school students. Two years ago, a public school was renamed the Thaddeus M. Bullard Academy at Sligh Middle Magnet School in honor of O'Neil's charitable work.
It was announced in April 2021 that the 46-year-old would be the recipient of the 2020 Warrior Award. O'Neil received the award at the delayed 2020 WWE Hall of Fame ceremony, which was postponed the previous year due to the COVID-19 pandemic. He was ultimately honored for his philanthropic work.
Last year, O'Neil revealed that he had adopted an LGBTQ daughter named Leah and that he was writing a second book about fatherhood. O'Neil, whose most recent match for WWE took place in November 2020, also said that he hadn't retired from the ring.