Triple H Reacts To The Passing Of Judo Gene LeBell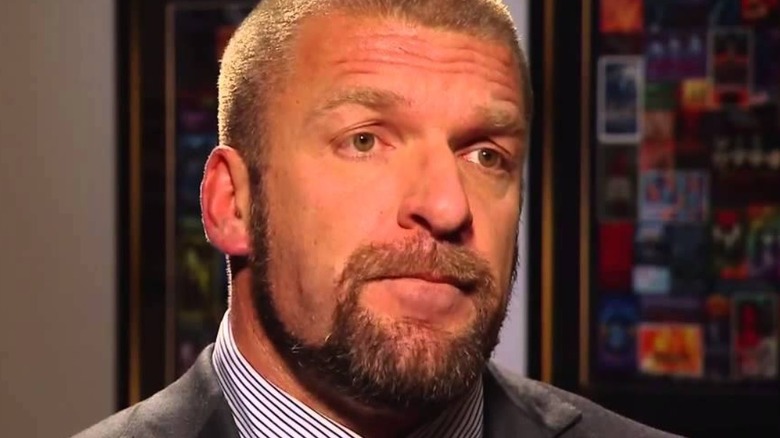 WWE/YouTube
Late on Tuesday, it was announced that grappling pioneer "Judo" Gene LeBell, had passed away at the age of 89. A legendary figure in pro fighting circles, LeBell was referred to as "The God of Grappling" throughout his life, and was seen as some as a central influence to mixed martial arts. He was also known for his work as an actor and stunt coordinator in more than 1,000 films and TV series; he also wrote 12 books and, according to filmmaker Quentin Tarantino, was the inspiration for character Cliff Booth in Tarantino's most recent film "Once Upon A Time In Hollywood."
But beyond that, LeBell is also a well-known figure in pro wrestling. Having received training from pro wrestling pioneers Karl Gotch, Lou Thesz, and Ed "Strangler" Lewis, LeBell worked as a pro wrestler on and off from 1955 to 1981, later ran NWA Hollywood Wrestling from 1968 to 1982, and was involved in the training of well-known wrestlers Roddy Piper and Mando Guerrero. As such, many pro wrestlers are paying tribute to LeBell today, including WWE's Triple H.
Gene LeBell Passed Away At Age 89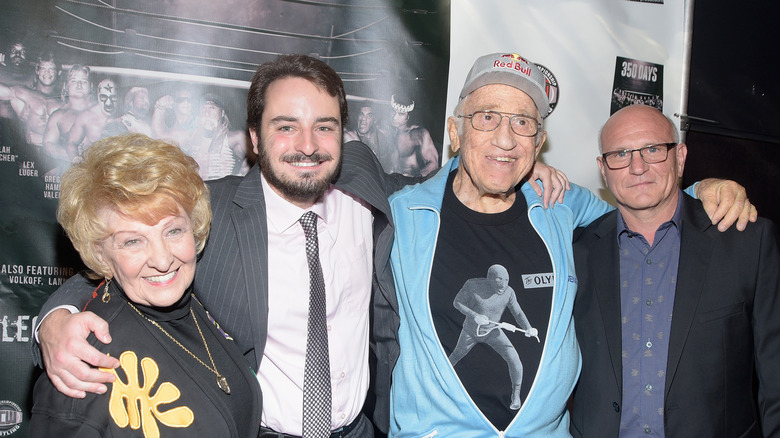 Michael Tullberg/Getty Images
Early Wednesday morning, the new WWE Head of Talent Relations and Head of Creative took to Twitter to open up about the legendary martial artist. "Gene LeBell remained a towering figure in the history and expansion of mixed martial arts and sports entertainment," Triple H tweeted. "A teacher to many of the sport's greats, his influence is felt throughout WWE to this day. Our thoughts are with his family and loved ones at this time."
While LeBell never wrestled for WWE, he became known to fans of the promotion when his submission move, the LeBell Lock, was used by Bryan Danielson during his tenure in WWE as Daniel Bryan. Danielson, who would later rename the move the "Yes Lock" has continued to use the submission since he joined AEW last fall. LeBell was also close with former WWE SmackDown Women's Champion Ronda Rousey, having been friends with Rousey's mother AnnMaria De Mars prior to Rousey's birth. He would later help train Rousey in judo, and was seen in her corner several times during her UFC career.