Taz Weighs In On Tony Khan - Paul Heyman Comparisons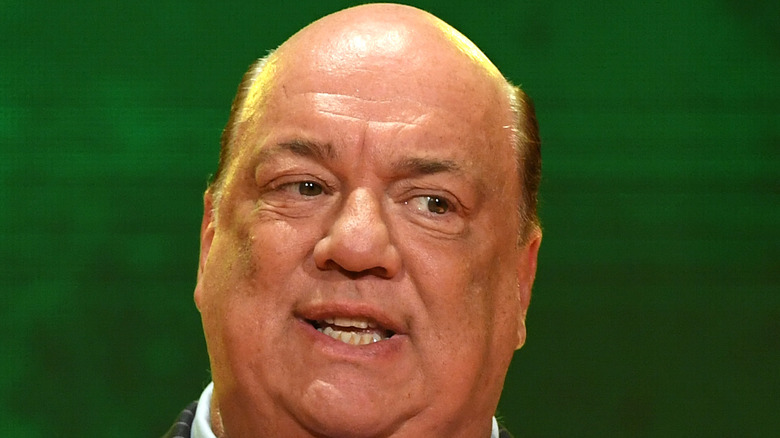 Ethan Miller/Getty Images
Having observed both Paul Heyman and Tony Khan operate from close quarters, Taz is obviously in a good position to comment on the comparisons between the ECW Co-Founder and AEW President.
According to Taz, there's a ton of validity to the comparisons, highlighting the two wrestling promoters' ability to connect with their audiences.
"I've work/worked very closely with both of these men," Taz wrote on Twitter. "PH & TK from a passion perspective, creative, work ethic & connecting directly w/their audiences (including same type of midnight oil hours they burn) TK & PH VERY similar! I promise."
Khan first evoked the comparison during his recent appearance on the "Busted Open Radio" podcast, noting that others have told him he reminds them of Heyman.
"The person I have people come up to me and say, as far as being a fan who was around pro wrestling and wrestlers for a long time and then jumped into the business, the person I think I get compared to most often of, 'You remind me of this person,' I think we're really different people and I haven't talked to him or gotten or see him in a really long time is Paul," Khan said [F/T Fightful].
"Paul Heyman, not the other Paul [Levesque]. I grew up on that ECW stuff. Our products are different, he's a genius and I'm not trying to compare the mindset at all, but as far as trying to keep your finger on the pulse of fans, during a commercial break, even going out and talking to fans and trying to keep them excited during the show, it means a lot to me. I've gotten to learn a lot from a lot of people in the wrestling business without having that official apprenticeship. I love the business so much."
How AEW Paid Homage To ECW Last Year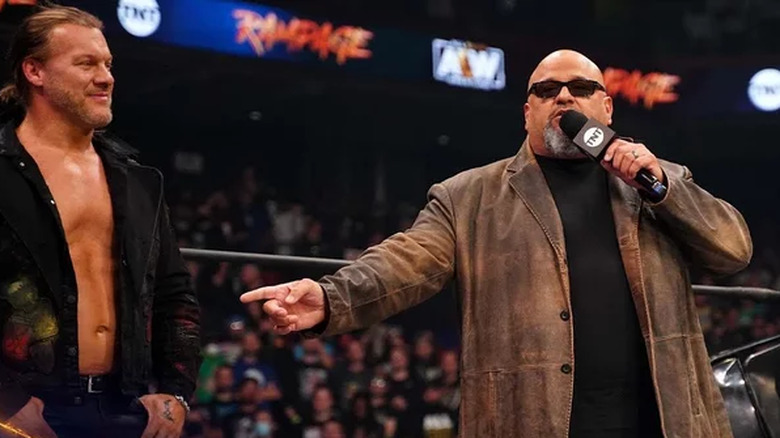 AEW
In previous years, Tony Khan has admitted to have drawn inspiration from ECW in his own booking style, referring to One Night Stand 2006 as one of the greatest pay-per-views in pro wrestling history.
When AEW visited Philadelphia — the old stomping grounds of ECW — last year, the likes of Khan, Taz, Chris Jericho, CM Punk, Jerry Lynn and Dean Malenko came out to the ring to pay tribute to the now-defunct promotion after a taping of "AEW Rampage."
"For me — as an ECW original and all of that stuff — it was an amazing time, and I know a lot of you guys are old enough to remember that and be part of that," Taz said. "What we got here [in AEW] is f***ing crazy because it's like a new generation of ECW, like on steroids and growth hormones."
Punk, who briefly held the ECW World Championship when ECW was revived under the WWE banner, thanked others who came before him. 
"I just want to make a point that I think is a very important distinction to make because I would have never been ECW Champion if it wasn't for a guy like Taz," Punk admitted. "If it wasn't for a guy like Chris Jericho. Certain, if it wasn't for Dean Malenko or Jerry Lynn."
Ezekiel Jackson is recognized as the last-ever ECW World Champion. The championship was deactivated in February 2010 after WWE discontinued the ECW brand.
Heyman has yet to comment on his comparisons to Khan.