Jonah Verifies He Changed His WWE Deal A Month Before His Release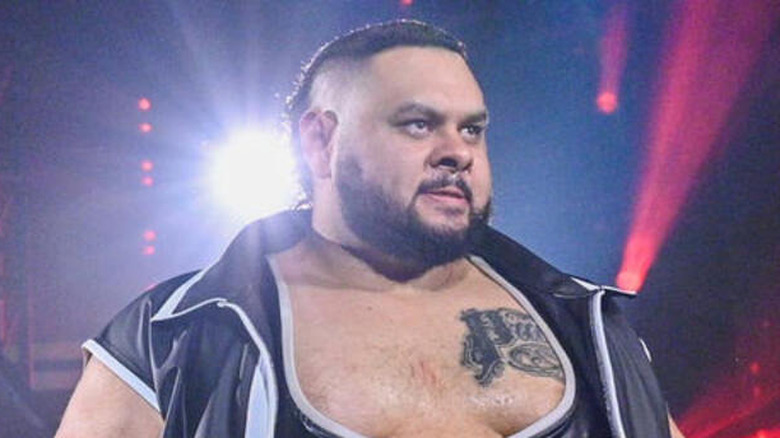 WWE
Bronson Reed was a dominant force during his stint on "WWE NXT." During that time, he became the brand's North American Champion and was all set to be promoted to the main roster full-time. However, the Australian — who now wrestles under the name Jonah — was released last August and he's been competing in NJPW and on the independent scene ever since.
During a recent interview with NBC Sports Boston, Jonah opened up about his release and explained why it came as a huge surprise to him.
"At the time, with how well I was doing, it never crossed my mind that I'd be released ever. I had done a few dark matches, I had a meeting with Vince McMahon, [and] it seemed that everything was going well."
The former Superstar told NBC Sports Boston that he was watching "SmackDown" when he got the phone call about his firing. He said he was expecting the call to be about his move to the blue brand, so the unexpected news came as a shock, to say the least. "I think it was a big shock to not only the fans but a lot of people I worked with as well."
Jonah also revealed that he'd also signed an extension to his "NXT" contract prior to the talks about him joining the main roster. "I thought, 'Worst case scenario, I don't go Raw or SmackDown. I just signed a three-year contract for NXT so I'll just stay there.'" However, "NXT" management was shuffled around shortly after, and there were no plans for the Australian Superstar on any WWE brand. He was one of several "Triple H guys" to be shown the exit door at the time.