Chris Jericho Comments On MJF's Return To AEW TV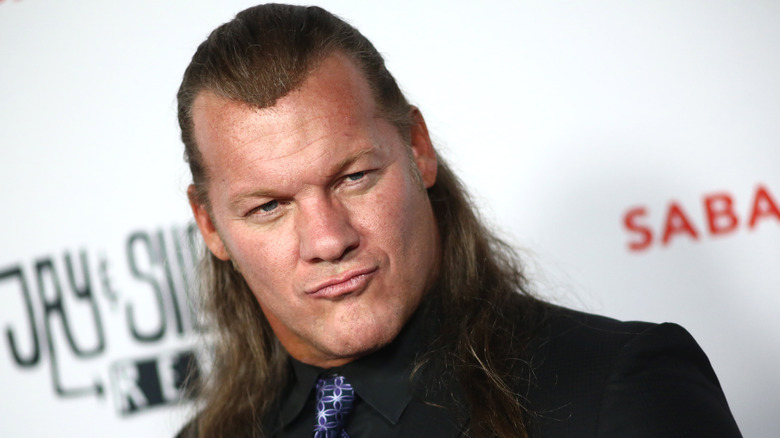 Tommaso Boddi/Getty Images
All Elite Wrestling's pay-per-view event "All Out" came and went last night, with the show closing with the return of Maxwell Jacob Friedman after the company crowned a new AEW World Heavyweight Champion in CM Punk. The return of the 26-year-old came as a shock to many, as he entered the Casino Ladder Match earlier in the night wearing a disguise after making his entrance to the song "Sympathy for the Devil" by The Rolling Stones. He also earned himself a future World Championship match by grabbing the dangling casino chip.
MJF's return came after Punk's successful victory over Jon Moxley, with the lights fading to black and audio of Tony Khan relaying a voicemail to Friedman playing for the audience to hear, begging him to come back for the event. Speaking at the event's post-show media scrums, Chris Jericho gave his opinion on MJF's return, citing a different reason as to why he was shocked by it than most of the wrestling world.
"I loved it. I knew he was here but I was not expecting what I saw," Jericho said. "I worked with MJF for a year and I know how creative he is and how good he is so it doesn't surprise me. What surprised me the most was that we got 'Sympathy for the Devil' by The Rolling Stones.
"I'm like okay, that's some money for sure. I know that we asked for Van Halen at one point and they wanted a million or some ridiculous thing and AC/DC wouldn't even call us back. So the Stones are much cooler and cheaper apparently. It doesn't surprise me at all, even though I was pleasantly surprised at how we did it."
Chris Jericho makes bold claim about MJF as one of AEWs top stars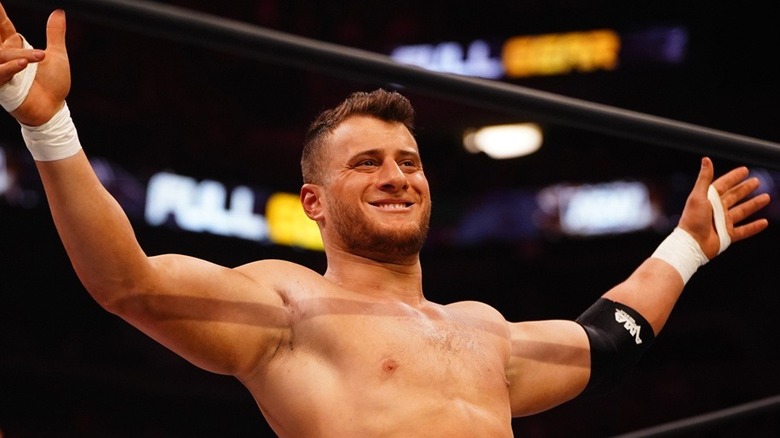 AEW
The return of MJF comes months after he cut a shoot promo on AEW President Tony Khan during the June 1 episode of "Dynamite." Although it was unclear whether the situation was real or part of a storyline, his return seems to confirm it was all a story, with Khan stating during the scrum that he asked MJF to come back because "he's a big star" and the best thing to do as a company was to bring MJF back for "All Out."
Jericho also went on to make a very bold claim about the returning star, stating his belief about the future involving MJF's reaction from the fans.
"I'm a big fan of MJF, I really am," Jericho said. "I said to him 'when you come back, you're going to be a babyface.' He's like, 'I don't want to be a babyface, I don't want to be a babyface.' I was like, 'It's going to happen.' He's like, 'I don't know what to do,' and I said 'I'm sure The Rock said the same thing or Steve Austin said the same thing. You can do a babyface comeback. I'll teach you, it's easy.'
"It's easier to make people hate you than it is to make them like you, but once they start hating you, that's when they really start liking you. He's almost at that — that's my prediction. I think he'll be one of the top babyfaces, whether he wants to be or not, very very soon. A game changer, that's my opinion."