Exclusive: The Godfather Describes Going Off The Grid To Film The House Hardy Halloween Special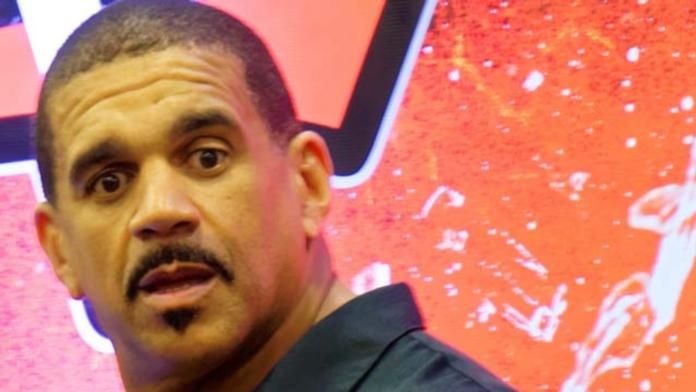 The Godfather
When Matt Hardy announced it was "time to go home" last month, he literally went home and WWE followed him. Hardy filmed a WWE Network special called "The House Hardy" which chronicled the life of him and all of the other characters of the Woken Universe.
One person who made a surprise appearance on the show was The Godfather. He and the Hardys don't have much of a history together, but Godfather was happy to appear on the show and he talked about it on our WINCLY podcast, which will be released tomorrow.
"First of all, I haven't seen it," Godfather said of The House Hardy which premiered after Evolution. "That was all ad-libbed, nothing was scripted. They said, 'Do this. Do that,' and they just let us go but nothing was really scripted so I was kind of wondering how it turned out.
"I haven't had a chance to see it yet. I'm going to try to watch it later today."
Godfather then talked about how he became a part of The House Hardy premiere.
"Every so often [WWE] calls me as I'm still under the Legends contract and a merchandise contract," Godfather revealed. "They tend to call me every now and then for network stuff. They gave me a call and asked if I would do it and I said I'd love to do it and it sounds like a lot of fun."
The Godather and the Hardys didn't cross paths too often while they were in WWE but Godfather has always gotten along with the brothers.
"I'm not close with the Hardys but I'm cool with them," admitted Godfather. "They didn't hang out with me and the girls or nothing but I'm really cool with them. I've worked against them and they're good guys."
While filming the show was fun, Godfather said that just getting to the Hardy Compound was a bit of a challenge, especially for someone not used to that kind of setting.
"I live in Las Vegas and I had to fly to Raleigh-Durham and this was right after [Hurricane Florence] and humidity was like 100 percent. [A chauffeur] picked me up in a car and drove me an hour to Fayetteville. Then another car picked me and Boogeyman up, and we had to drive another hour to their compound," said Godfather. "Their compound is so far off the grid, I could just not believe living like that. Nice place, but way off the grid. I'm used to big-city lights so it felt spooky out there.
"Good place to have a Halloween party."
Godfather again mentioned the humidity of the location and joked he was wetter from that than when Jeff threw a bucket of water on him.
"I would shoot my part [in the Dome of Deletion barn] and then go in Matt's house in the air conditioner and just chill out. It was too much for me," stated Godfather.
The Godfather and Wrestling Inc will be teaming up to host The Godfather's Chicago WWE Survivor Series Viewing Party. The event will take place at Duffy's Bar & Grille on Sunday Nov. 18 at 4:00pm CST. Tickets for the viewing party can be purchased here.
You can hear The Godfather's full WINCLY interview tomorrow. Subscribe to Wrestling Inc Audio on iTunes to hear it as soon as it's released!