G4 Signs WWE Star Xavier Woods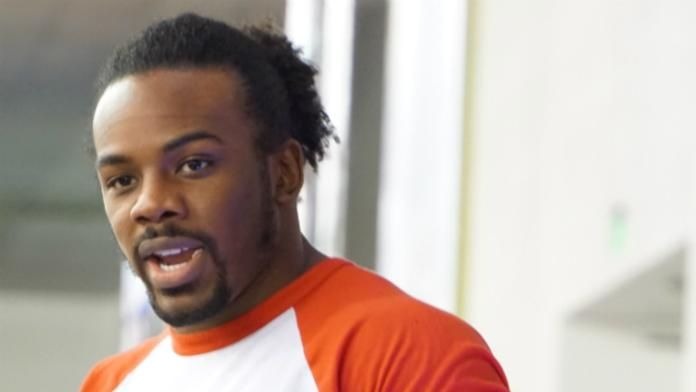 G4 has announced that they have signed WWE star Xavier Woods as a host and broadcast personality.
Xavier Woods' signing was announced by Kevin Sabbe, Head of Content during "A Very Special G4 Holiday Reunion Special."
"We could not be happier to welcome Xavier to the family and introduce the first member of G4's new cast," said Sabbe. "The list of on-air talent with advanced degrees in psychology, unbridled passion for video games, and multiple WWE Tag Team Championships is not long. We loved Xavier's creative #Creed4G4 campaign and cannot wait to showcase his many talents throughout G4's developing slate of programming. Xavier stands as a fantastic first representative of an exciting and diverse team that we are assembling for G4 and will be introducing in the coming weeks and months."
Xavier Woods spoke about the campaign that he created last summer, #Creed4G4 and how it gained so much momentum among both WWE fans and gamers. Woods is the creator of the popular YouTube channel, UpUpDownDown. As noted over the weekend, he won the "Esports Content Creator of the Year" award.
"Never in my wildest dreams did I expect #Creed4G4 to gain so much momentum among WWE fans and gamers alike," said Woods. "As a lifelong video game fanatic, I have always held a genuine affinity for the G4 brand and I'm honored and humbled to be joining the G4 team at a time when interest in gaming and the gaming community has never been stronger."
G4 is poised to return in 2021. The gaming network originally was on cable TV from 2002 to 2014.
CAMPAIGN COMPLETE! #CREED4G4

Welcome @WWE Superstar Xavier Woods, @AustinCreedWins, Future King of the Ring AND absurdly long title collector to the G4 Family! pic.twitter.com/0PrjwTUpwV

— G4TV (@G4TV) November 25, 2020
This is just the beginning, @AustinCreedWins. pic.twitter.com/lQWhXRpzPC

— G4TV (@G4TV) November 25, 2020