Chelsea Green Open To Marrying Matt Cardona On Impact Wrestling?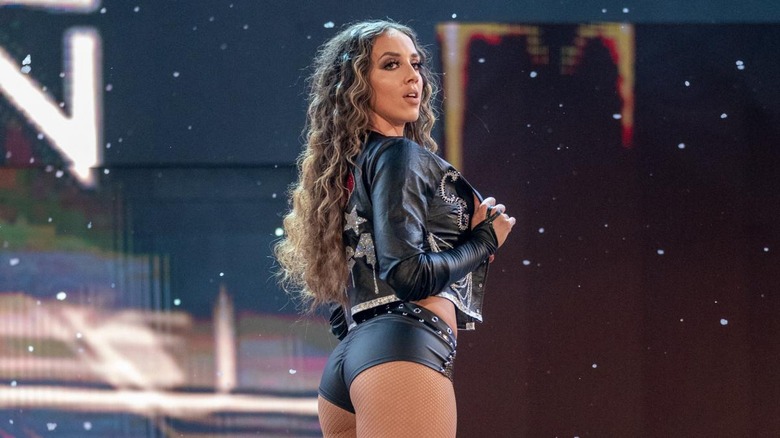 WWE
Released WWE Superstar Chelsea Green might be open to the idea of marrying her fiancé, Matt Cardona, on Impact Wrestling.
While responding to a fan who tweeted that the potential TV wedding "would be epic on so many levels," Chelsea wrote, "Should we?"
Back in 2017, Green [fka Laurel Van Ness] was to marry AEW star The Blade [fka Braxton Sutter] on Impact but was rejected at the altar after Sutter professed his love for Allie, his legitimate wife. The storyline led to Green starting a maniacal gimmick, wrestling barefoot with her trashed wedding dress and make-up, and carrying a wine bottle.
Green recently revealed that she requires a Green Card in order to continue living in the United States. She will be free to sign with Impact or any other promotion once her WWE non-compete clause ends on July 14.
See below for her tweet:
Should we? https://t.co/3QciPcheZi

— CHELSEA GREEN (@ImChelseaGreen) April 25, 2021