NWA Wrestler Thom Latimer Celebrates Two Years Of Sobriety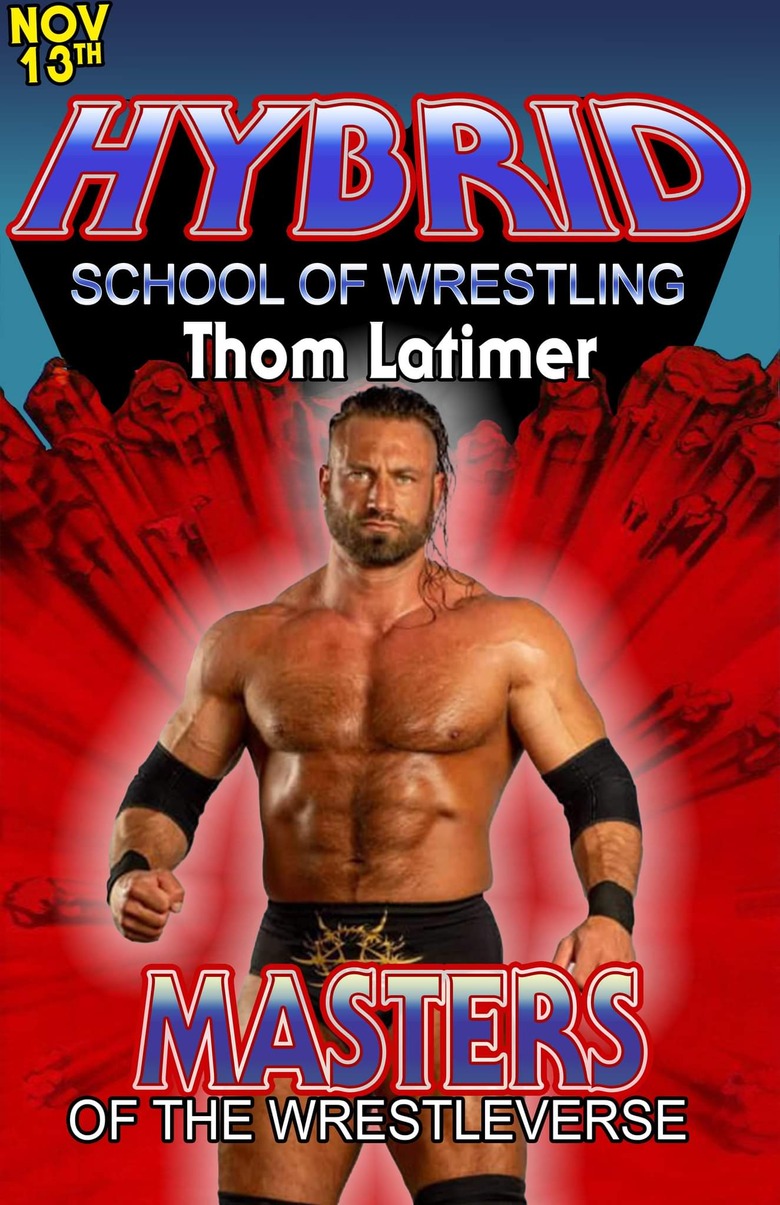 Photo Credit: Hybrid Wrestling
NWA wrestler Thom Latimer shared on social media that he is two years sober today.
This past June, Latimer spoke about his battle with alcoholism. He was fired from WWE in 2012, following confrontation with a police officer.
After WWE, Latimer wrestled in Impact Wrestling from 2014 to 2017 as Bram. He has been with NWA since 2019.
Below is his full statement that he shared on Twitter:
Today, I celebrate 2 whole years sober!

I'll keep this short, I do not want to come across as patronizing.

I am a private person, I don't talk much about my problems publicly. This isn't a 'Hey, look at me.'

This post is to tell you, if you want to quit drinking you can, it IS possible. If it fu–ks up your life & the lives of everyone around you.

Yes, it's time.

I never EVER thought I'd be sober, let alone two years straight. I presumed I would continue to bury my feelings, hate myself & blame everyone else for my fu–ks up, die early & angry.

If you or anyone else is struggling, be it booze or drugs or both. Know you CAN do it, YOU can take control. To the people who know people that are alcoholics. They want to quit. You cannot force them. But don't turn your backs on them.

They need you no matter what they say/do as frustrating as it must be.

Not in a million years did I think I could do this. So, YOU CAN DO IT!! Yeah, it fu–ing sucks... It fu–ing sucks hard. You have to learn how to live again, feel again & start owning up...the list goes on. But, looking back, it's the best I ever did & you'll finally be free. I thought I was free, but I wasn't. No more sabotage, no more arrests, no more unhappy partners or friends, less depression & anxiety. Happiness, health, & freedom!

To EVERYONE I upset, to the friends I lost, to past girlfriends & ex-wife's, & family/family's that had to put up with my shit...I am forever sorry.

Thank you all for having my back. You know who you are.

To the people struggling, believe in yourself...if I can do it, you 100% can too!

Tom
Thom Latimer is currently engaged to NWA Women's Champion Kamille.
Latimer will be facing Nick Aldis at NWA Hard Times 2 on December 4.
Today is day 730 of my sobriety.
This is for whoever needs to hear it.
My story isn't any more unique than anyone else's however, i hope it helps if anyone else is struggling. pic.twitter.com/rPIyjTNDsv

— Thomas Raymond Latimer (@Thomas_Latimer_) November 26, 2021